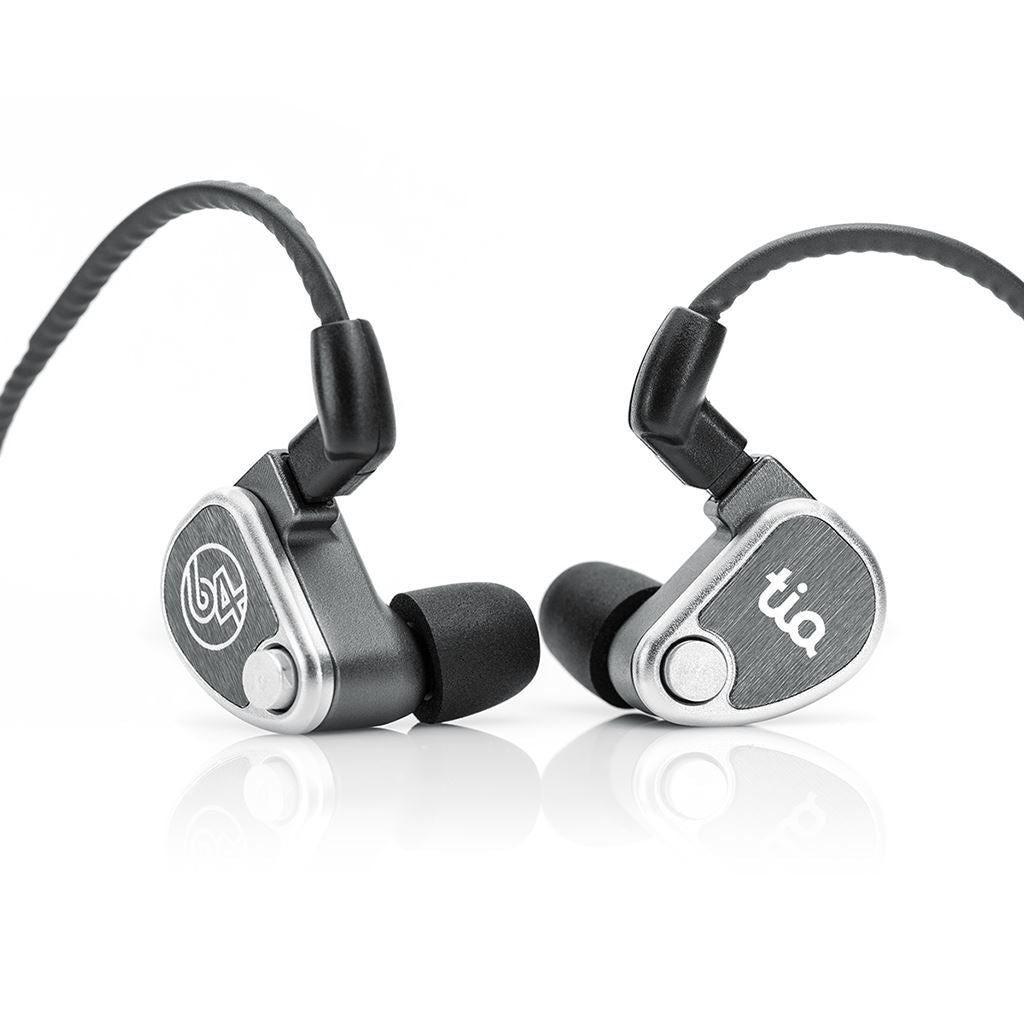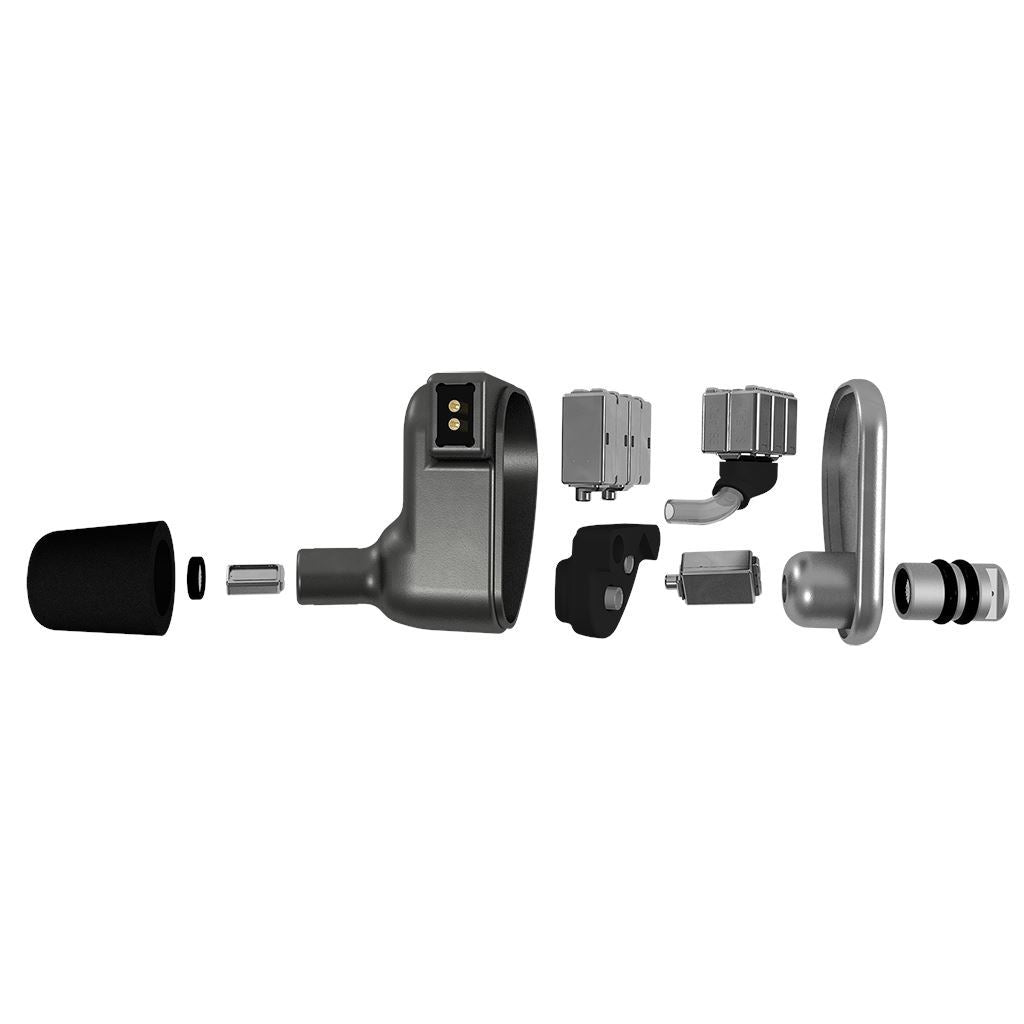 64 Audio U12t
---
The 64 AUDIO U12t Universal-Fit earphones with patent-pending tia™ technology provide the ultimate personal listening experience for audio professionals and the most discerning audiophiles. Incorporating the tia single-bore with 4 low drivers, 6 mid drivers, and the incredibly smooth tia high and high-mid drivers improves the already lively and three-dimensional soundstage.
The tia high-driver, located just inside the sound stem, completes the highs with a clean, smooth, and beautifully extended top-end. Lower-mids were masterfully refined while the low-frequency response remains intact, providing the familiar, warm and engaging sound of the U12. All of this technology is housed in an ergonomic aluminum shell for unmatched durability and beauty with a gorgeous brushed aluminum faceplate. The U12t with tia technology stands head and shoulders above the competition, offering a far superior listening experience with an immersive sound and impeccable spatial imaging.
Featured in the U12t is apex™, a pneumatically-interactive vent that relieves fatigue-causing sound pressure inherent in other earphone designs. Also featured is LID technology, ensuring the U12t maintains its sound signature regardless of the source - perfect for musicians and music lovers plugging into a variety of equipment.
Key Features
tia HIGH DRIVER

The tia high driver is located in the tia single bore (canal stem). Because of the extremely short sound path of the high driver, we've achieved a remarkable high-frequency extension and smoothness.

APEX

A revolutionary technology that eliminates pneumatic pressure that causes excessive eardrum movement. By removing pneumatic pressure from the ear canal, sound is felt to be more spacious and outside the head when compared to traditional earphones.

Center Drive

A superior balanced armature driver design that pushes the diaphragms in the center. This yields a deeper, more dynamic bass response.

tia SINGLE-BORE

The single-bore design is a huge leap in eliminating unwanted tube resonance. The large bore itself serves as a sound-shaping chamber and aids the tia high driver in delivering a linear and coherent frequency response.

LID TECHNOLOGY

The patent-pending Linear Impedance Design allows the earphone to retain its intended frequency response no matter the source it's plugged in to.

ALUMINUM BODY

The body of the earphones are machined out of a solid piece of aluminum for ultimate durability and feature a beautiful matte finish.