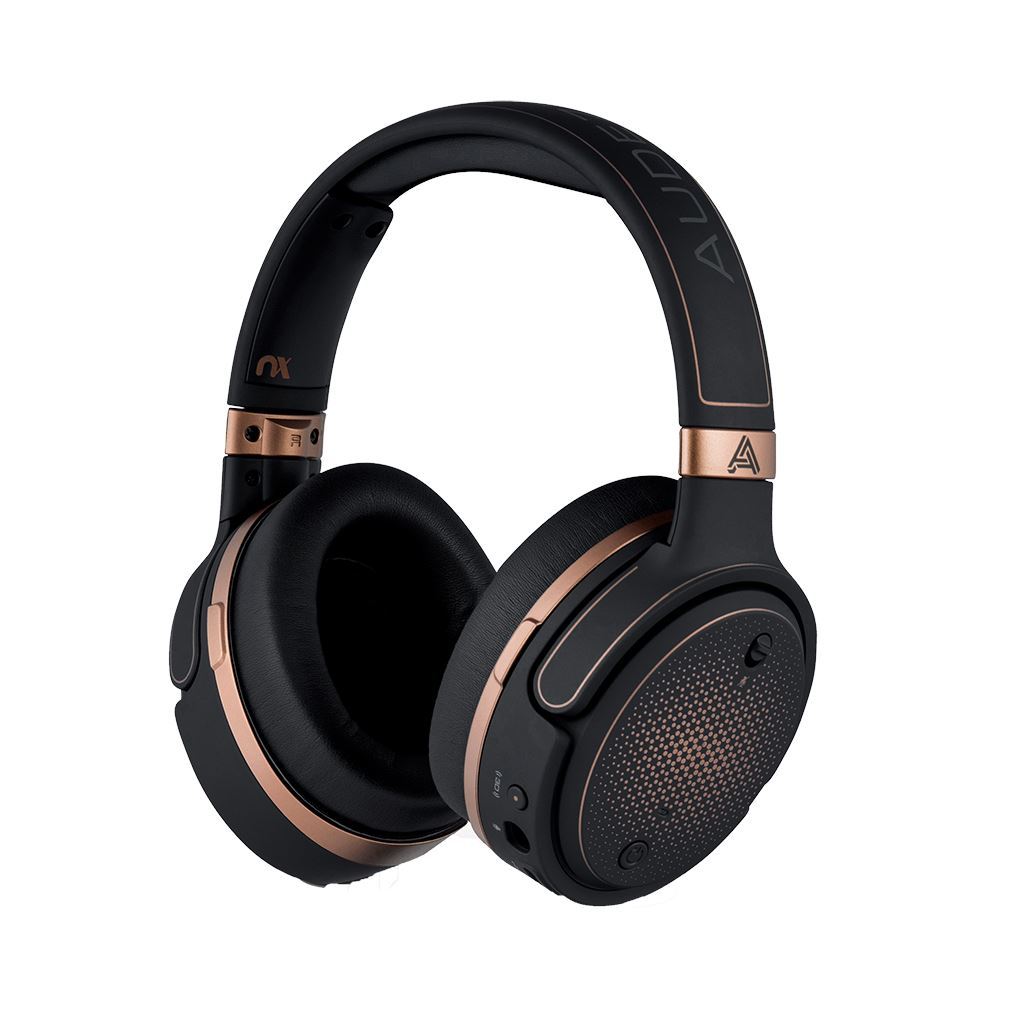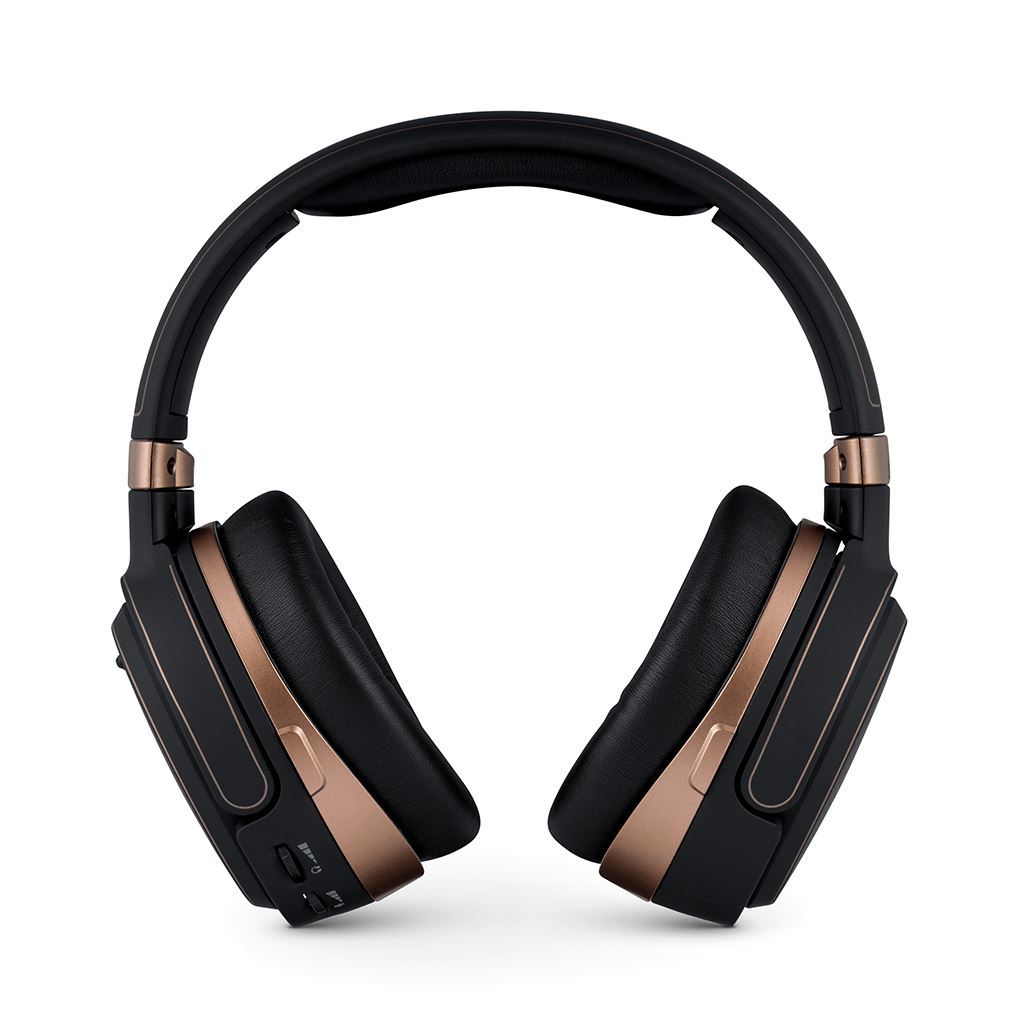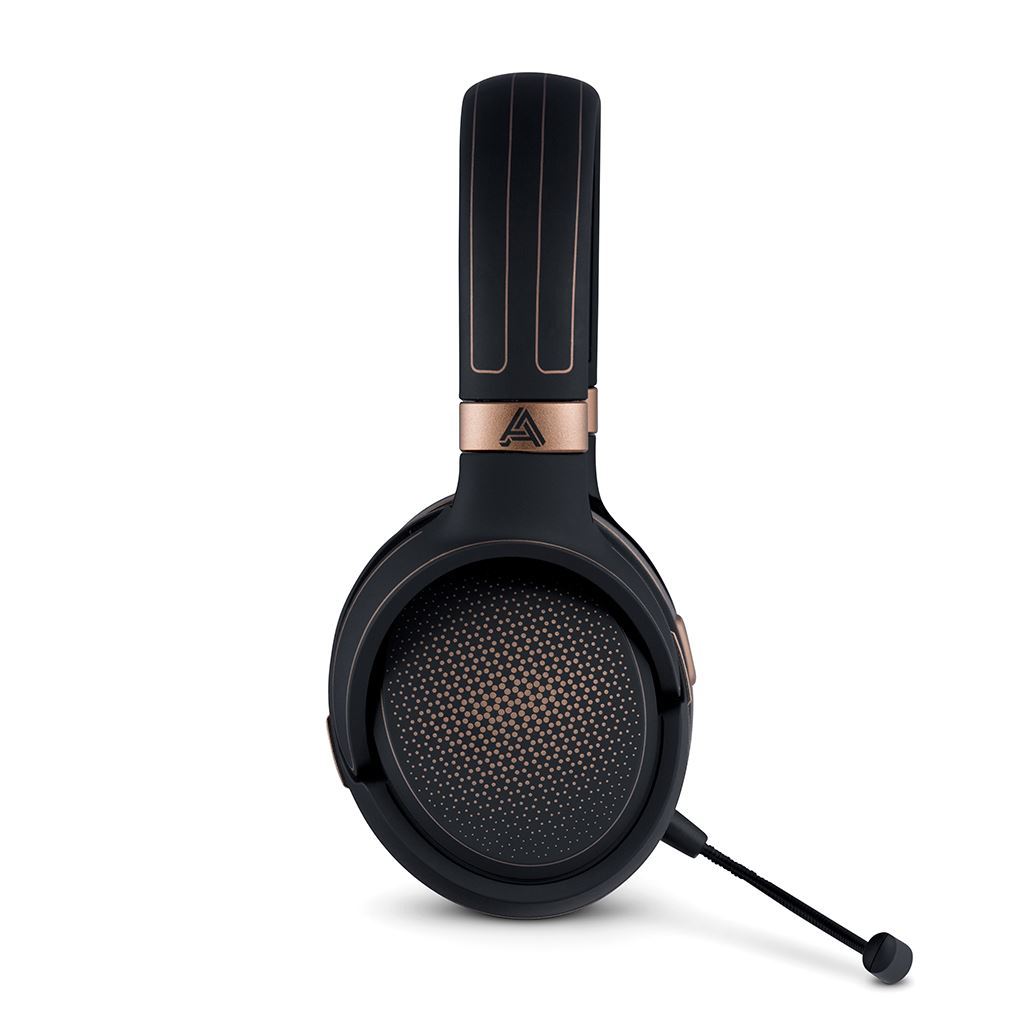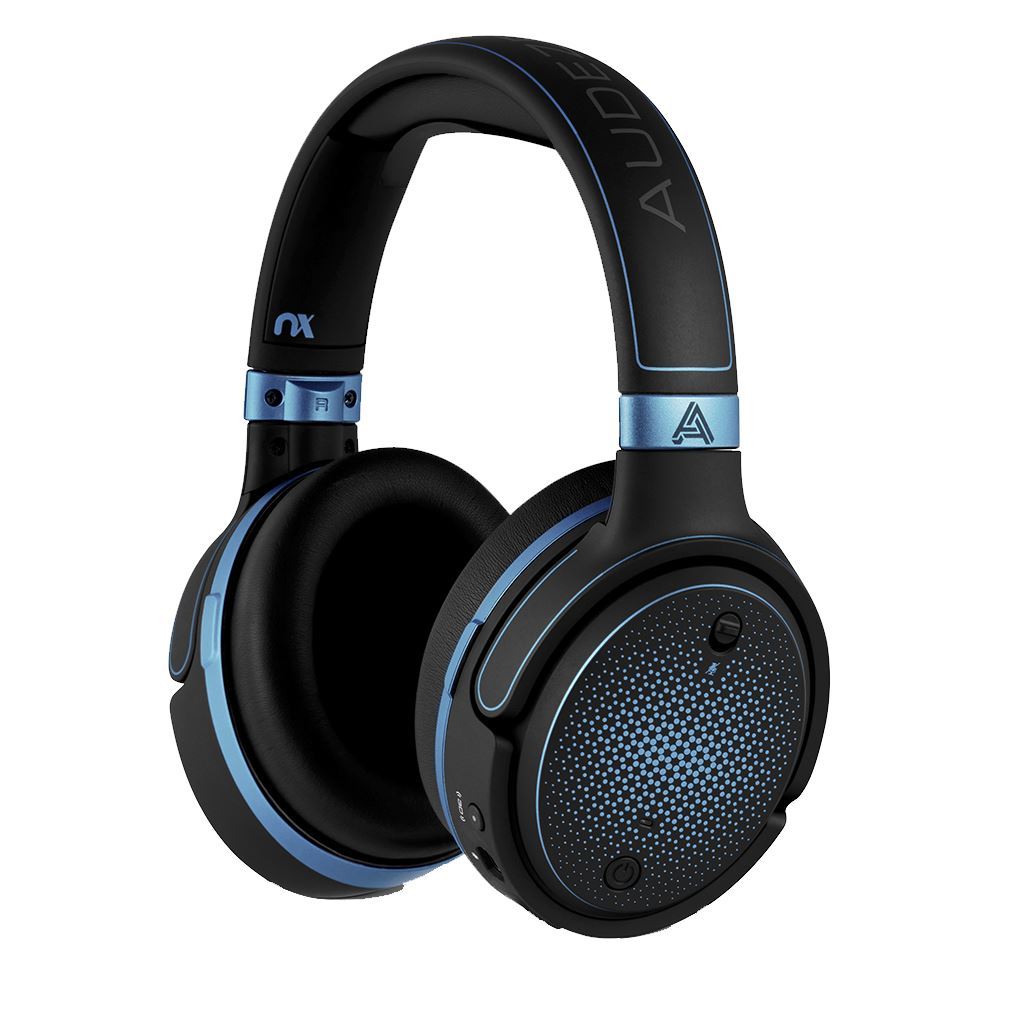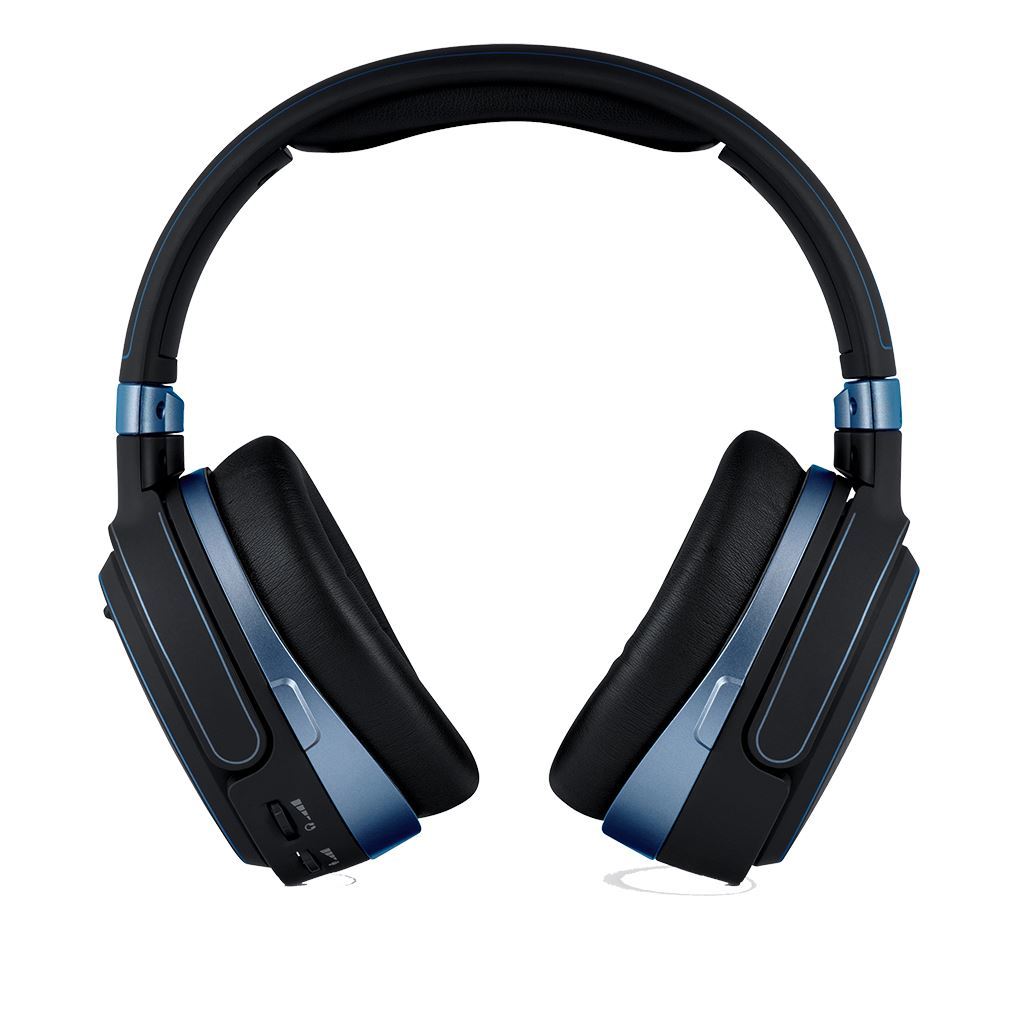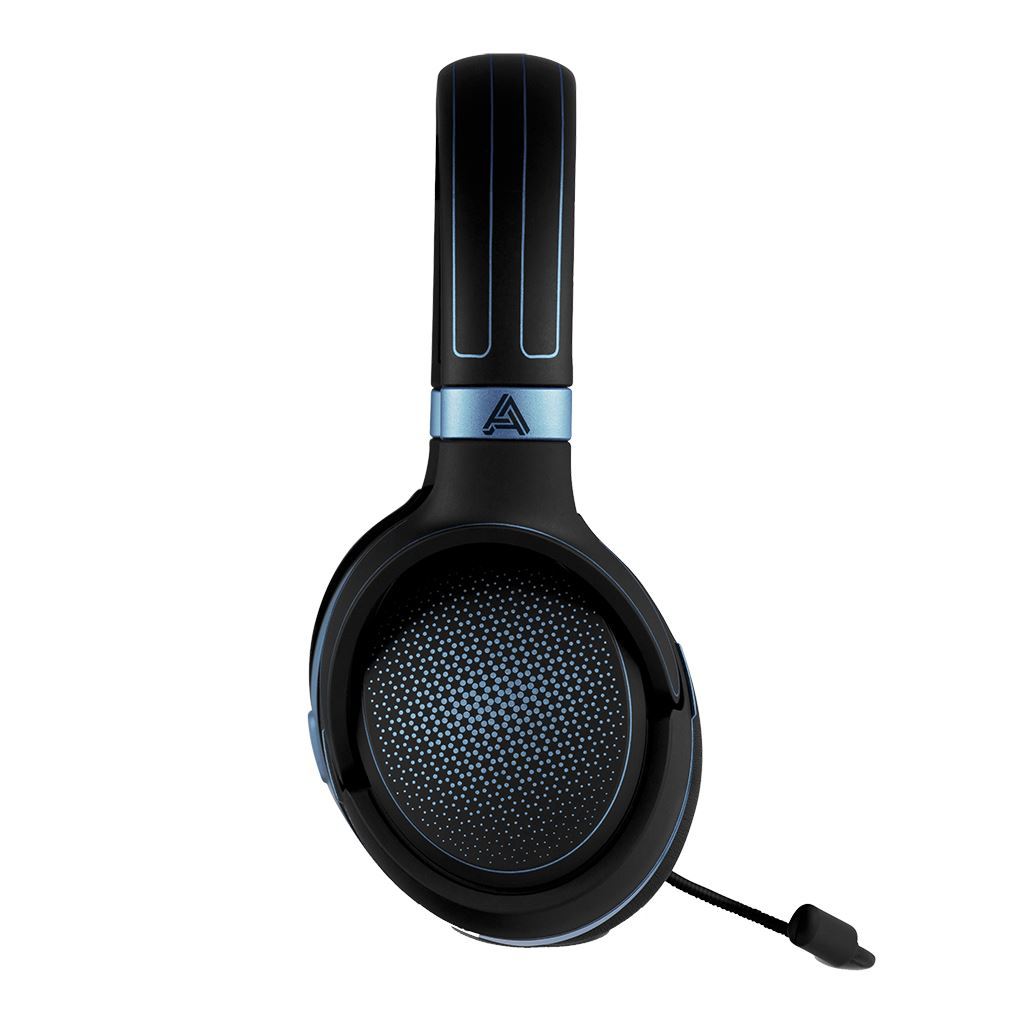 Audeze Mobius
---
Both the Copper and the Blue Mobius are in stock and ready to ship!
Introducing the Audeze Mobius a first of its kind headphone. The Mobius has so many features, its going to be hard to fit it all on one page! The Mobius is a wireless planar magnetic headphone. But that is not all. It is also a planar magnetic gaming headphone with 7.1 surround and a revolutionary 3D mode that brings a fully immersive 3D cinematic experience and head-tracking technology (7.1 Surround is currently only available for PC and Mac, consoles are not supported at this time). On top of all that, when you want to listen to some tunes at your computer, the Mobius delivers. With the options to go wireless, listen to music, gaming and watching movies, the Mobius offers endless options for you!
"It (Mobius) offers ridiculous value for its price...The musical experience is fun and fantastic, wirelessly they can actually qualify as audiophile wireless headphones and they provide a deep, immersive gaming experience."
-Taron Lissimore, Co-Founder of Headphones.com. Read his full impressions of the Audeze Mobius on the HEADPHONE Community.
The Mobius is unlike any headphone you have experienced before. The Mobius uses Waves Nx technology to enhance the realism of the 3D audio and offers you three key things: Sound localization, integrated head tracking and room emulation. Whether you are listening to them for music, looking to get immersed in a cinematic experience, or lose yourself in a game, the Mobius does it all and it does it best.
The Mobius has the option to swap between three different audio modes (2 channel, 7.1 surround, and high-resolution) along with seven (that's right, SEVEN!) EQ presets. The audio modes will change your listening experience. Here is a quick breakdown:
2 Channel
Regular stereo sound. This mode is available with all inputs. Use in conjunction with the 3D mode to improve soundstage while jamming out.
7.1 Surround
With 7.1 surround, positional cues will be absolutely on point. When used in conjunction with the revolutionary 3D mode, 7.1 Surround offers an experience that you can not get with any other headphones. 7.1 Surround gives a true speaker-like presentation. (Note 7.1 Surround is currently only available for PC and Mac. There is no console support at this time)
High-Resolution
For those that want that true audiophile sound, the high-resolution setting is where you will find yourself the most. Allows the Mobius to process up to 24bit/96kHz. This mode does disable the 3D mode though so that is the only trade-off.
Moving onto the EQ presets available there are seven of them (yes you read that right above):
Default
This is the Audeze house tuning. Has a neutral presentation with some warmth to it. Excellent bass extension can be found here.
Footsteps
This mode is perfect for playing survival horror games or competitive FPS games where every sound counts. This mode brings background sounds to the forefront meaning you will never miss an enemies footsteps at a critical moment. It will also keep you glued to your seat as you listen to the environment around you in games like Resident Evil 7.
Ballistics
The perfect mode for frantic single-player games. This mode gives bullets, bombs and cannons some real, visceral impact.
Music
The music EQ preset is a little warmer than the Default EQ preset. For those who love a bit more bass in their headphones without sacrificing in the quality department, this will be your go to preset!
Racing
Feel like your driving accross the beautiful countryside in the latest Gran Turismo with the racing EQ preset.
RPG
Tunes the Mobius a little brighter for those sweeping, orchestral scores. Play some Final Fantasy XV or Monster Hunter World and get absolutely lost in your game for hours on end.
Flat
The most boring of the bunch. Disables the EQ and kind of defeats the purpose of all the great features in the Mobius. We have a feeling that Audeze threw this one in there for the purists out there.
That's a lot to unpack right there. But not only does the Mobius have all those features, it also has 3 different input listening options:
USB (Both USB A to USB C and USB C to USB C are available)
AUX (3.5mm / 1/8" termination)
Bluetooth(LDAC for Android, AAC for iOS users)
The Mobius is truly a one of a kind headphone and the hype around it is very real. But the hype is entirely justified. The Mobius delivers tremendous value as a feature packed headphone and in our opinion is the best wireless headphone currently available if you are just looking for a wireless headphone. On top of that though, you also have audiophile quality sound for desktop listening and an absolutely stunning gaming headphone. Out of the high-end batch of gaming headphones, the Audeze Mobius outclasses them all. The 7.1 surround is master class and will blow you and your friends away. Give your favorite show or movie a listen or hop into a game of Overwatch and get ready for total immersion.
Audeze has been one of the most innovative headphone manufacturer over the last couple years and they are truly pushing the envelope in the headphone industry. Between their iSine series, the Sine, and now the Mobius, we hope for our sakes and yours that Audeze continues to innovate.