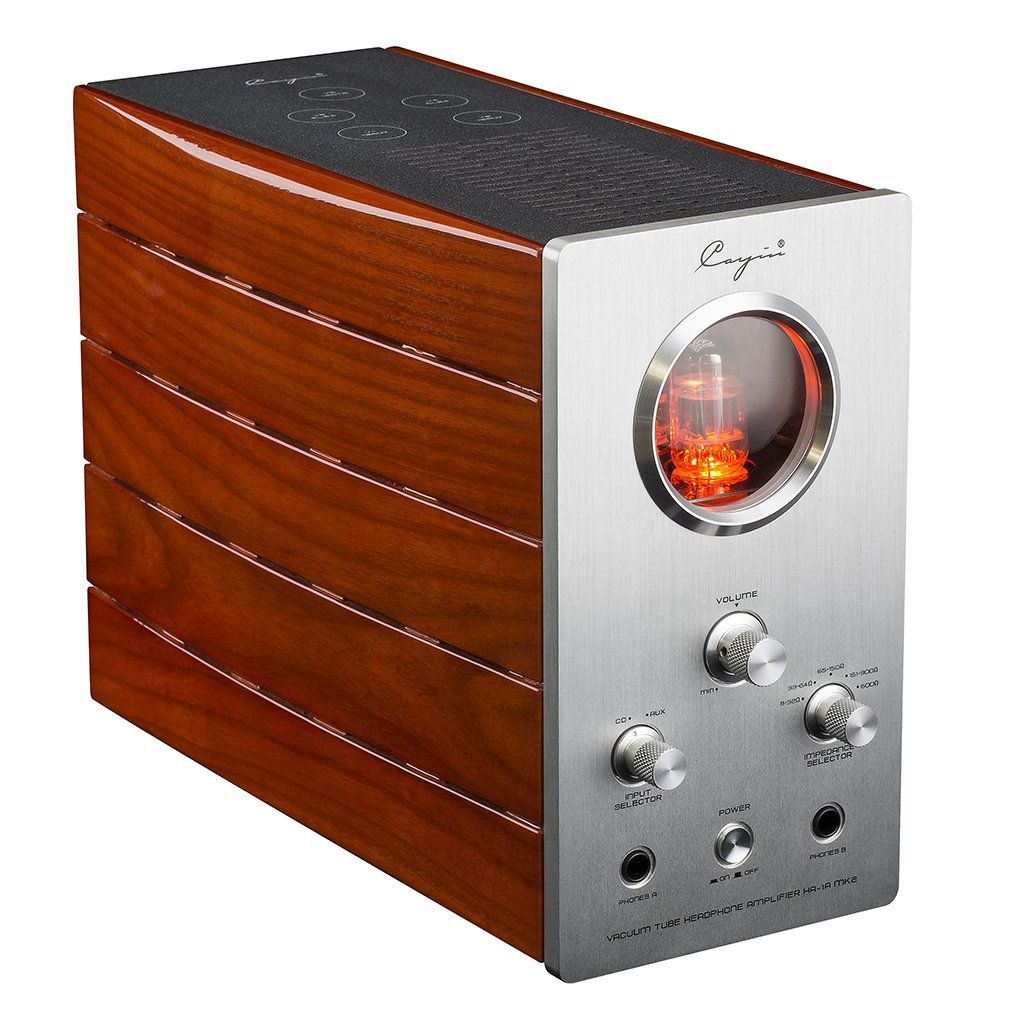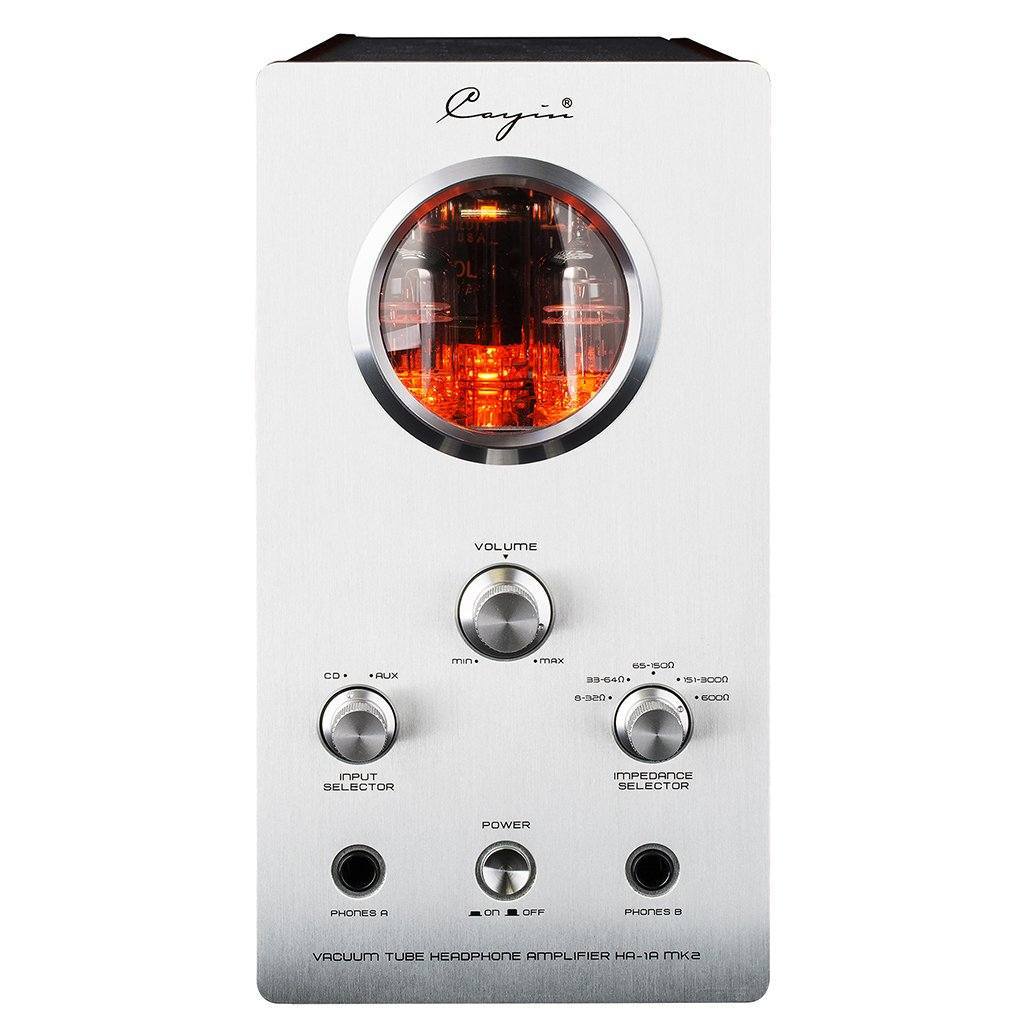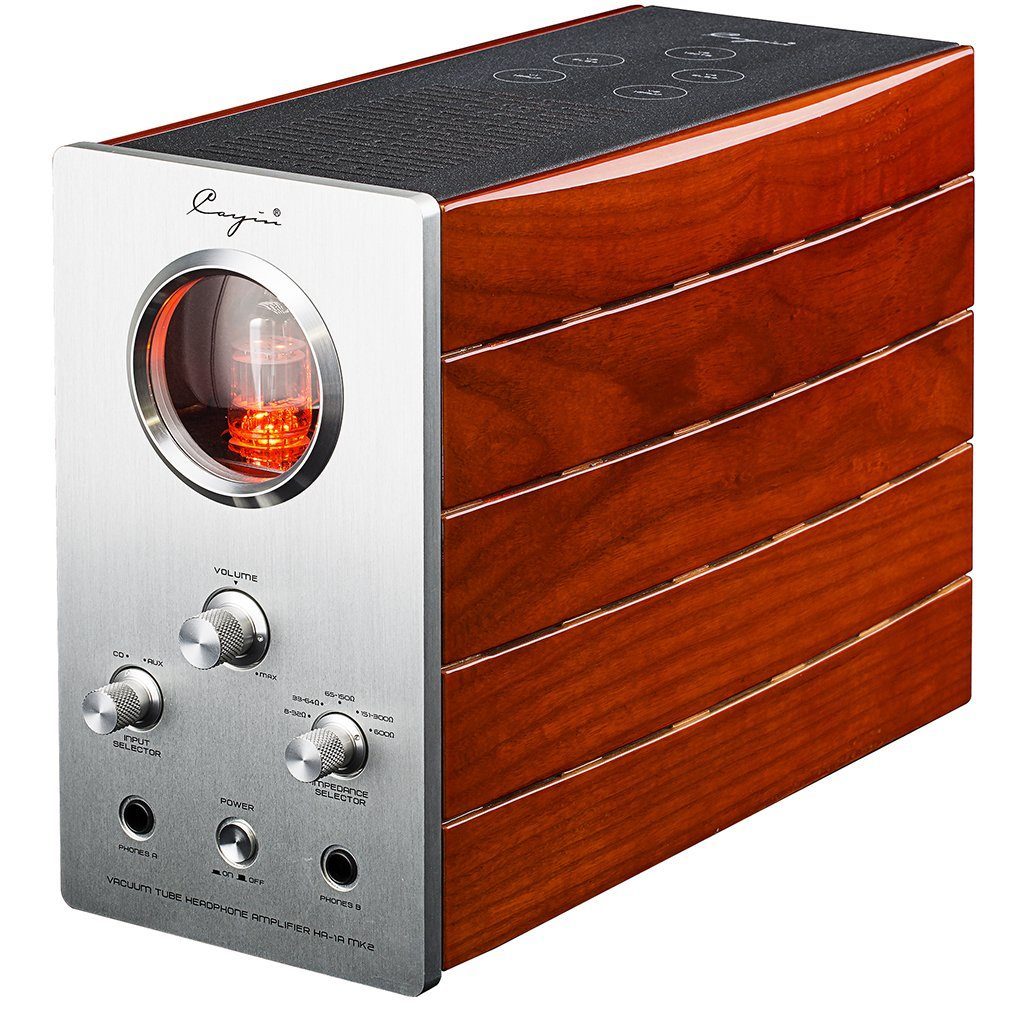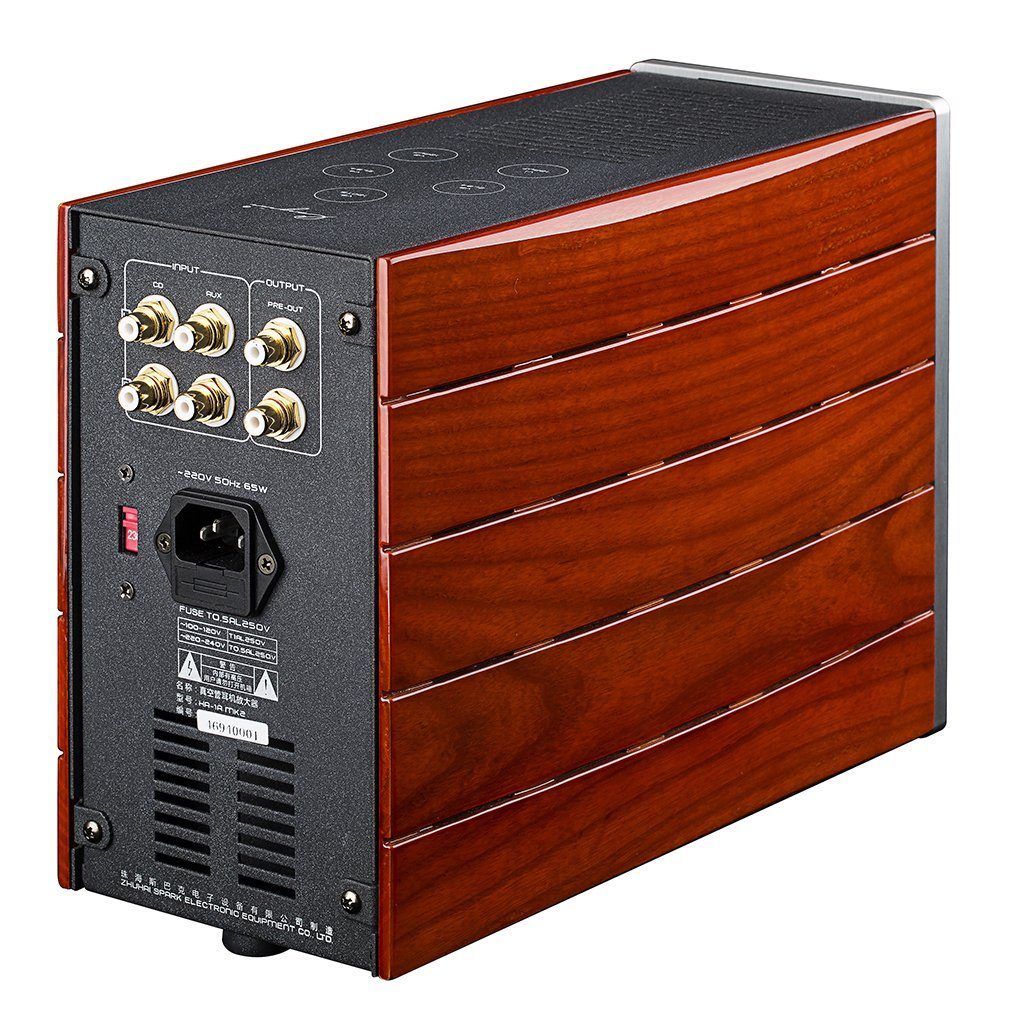 Cayin HA-1A MK2 Vacuum Tube Headphone Amplifier
---
The Cayin HA-1A Mk2 is a fully adjustable high quality audiophile tube Headphone Amplifier.
Cayin has revamped the highly respected and renowned tube headphone amplifier HA-1A. Not only does the HA-1A MK2 come with a new, gorgeous wooden appearance, the EL84 based circuit design offers the most natural, realistic and powerful sound of its class and will definitely blow your mind when it sings. HA-1A MK2 will be one of the milestones of Cayin 22 years of expertise and devotion on tube amplification, by using the best possible material, upholding high standards of craftsmanship and dedicating to perfection, it shall reflect the kind of promises that Cayin has been strived for ever since.
This is one seriously heavy-duty piece of gear. Weighing in at a little over 20 pounds, the HA-1A is made from ultra-high-quality parts and looks stunning. The sound is so typically Cayin; natural and musically delicate without excessive warmth or detail. It's got an impedance selector switch that ranges from 8 to 600 ohms, so that it interfaces perfectly with any pair of headphones.
Key Features
Specially designed 5 steps output impedance selection offers precise matching to most headphones available on the market
Designed with commonly available vacuum tubes, allow tube rolling with compatible tubes from different brands and dates, users can fully appreciate the strength of tube amplification.
Dedicated implementation of single-ended amplification circuit offer simple, pure and devoted music presentation.
Extensive Power Management consideration with separated power supply to signal and voltage amplification, using power regulation tube further isolate the two stage power supply from each other, this can safety the components are operated at the best possible condition, and the audio performance will be significantly enhanced.
Equipped with Pre-out connection, making the amplifier can function as an audiophile grade tube preamp with paired with an active speaker or a power amplifier.
Two sets of Neutrik 6.35mm stereo headphone output work in parallel, Phone A set for Dynamic presentation, Phone B set for Soft presentation.
Design with an innovative circuit layout and highly effective shielding consideration, the components will function at premium environment to ensure high quality audio performance form the amplifier.