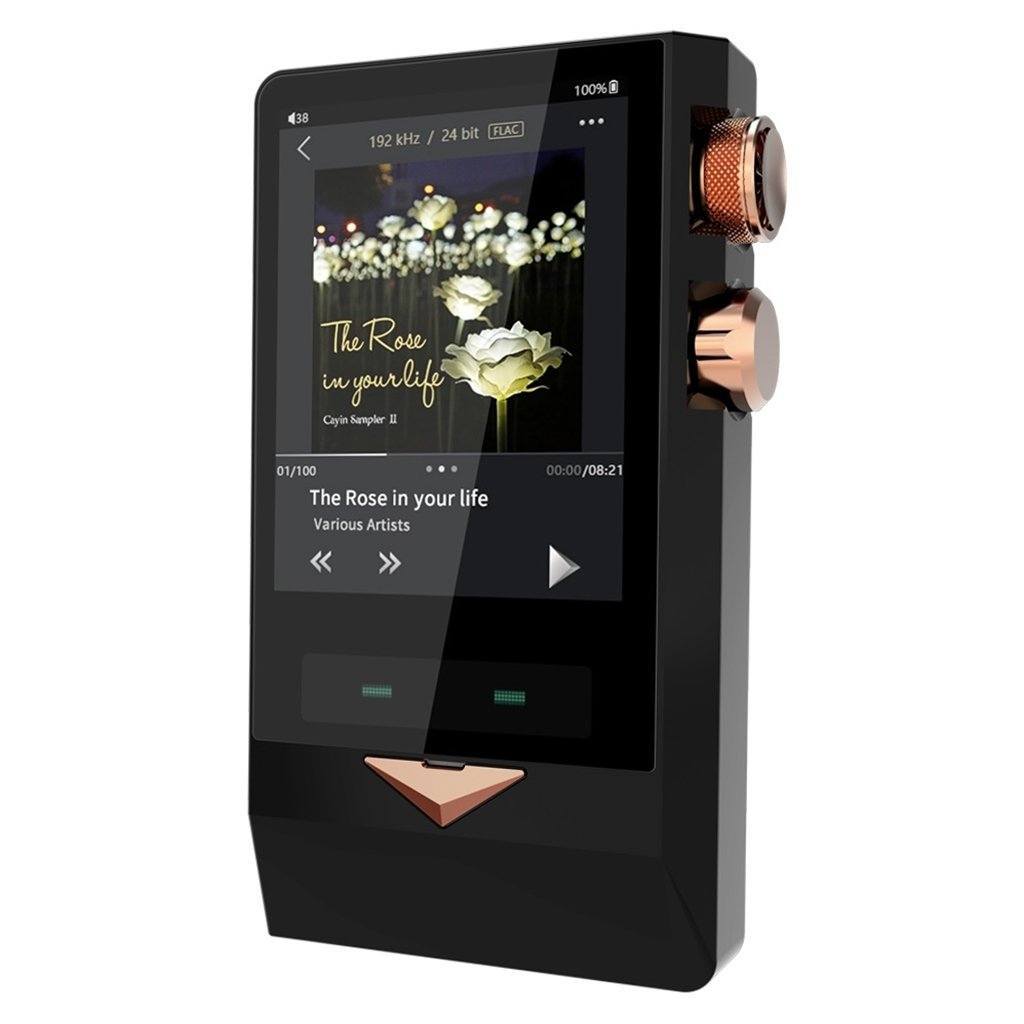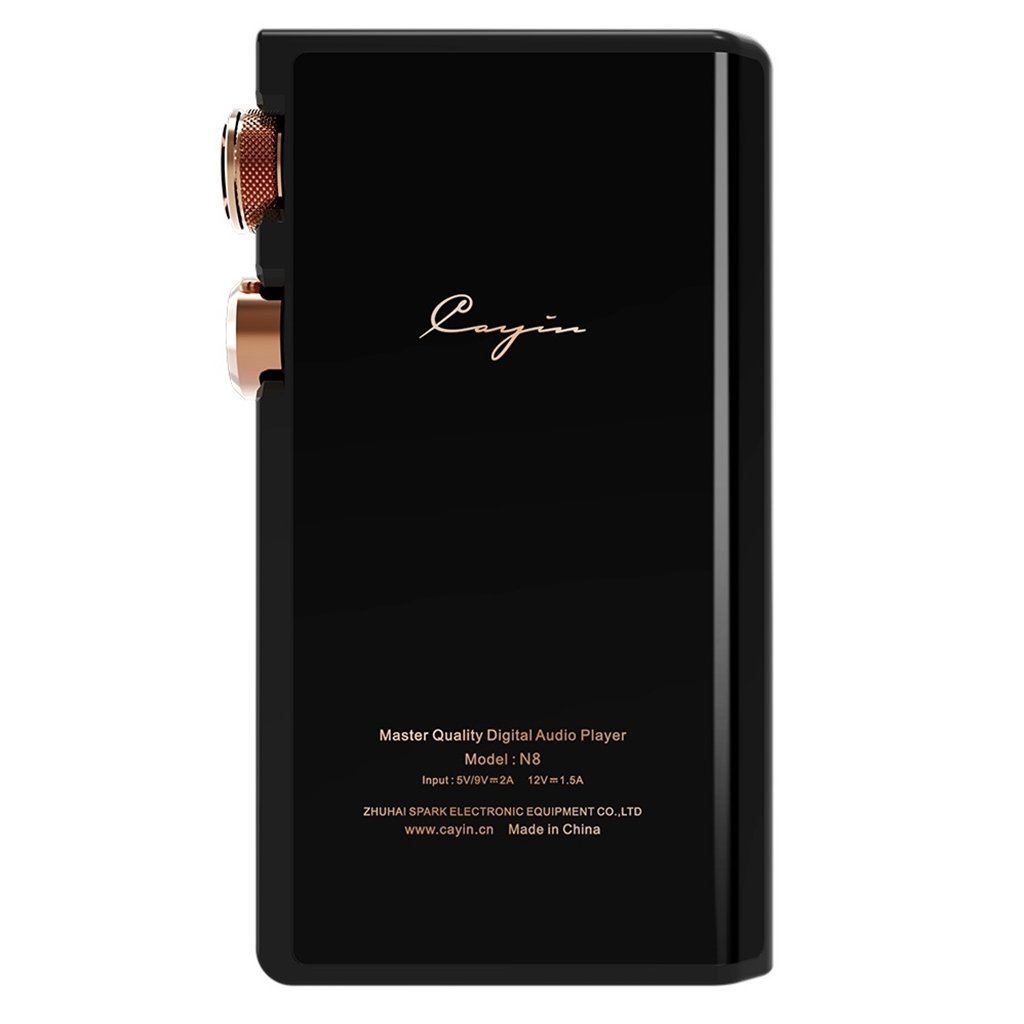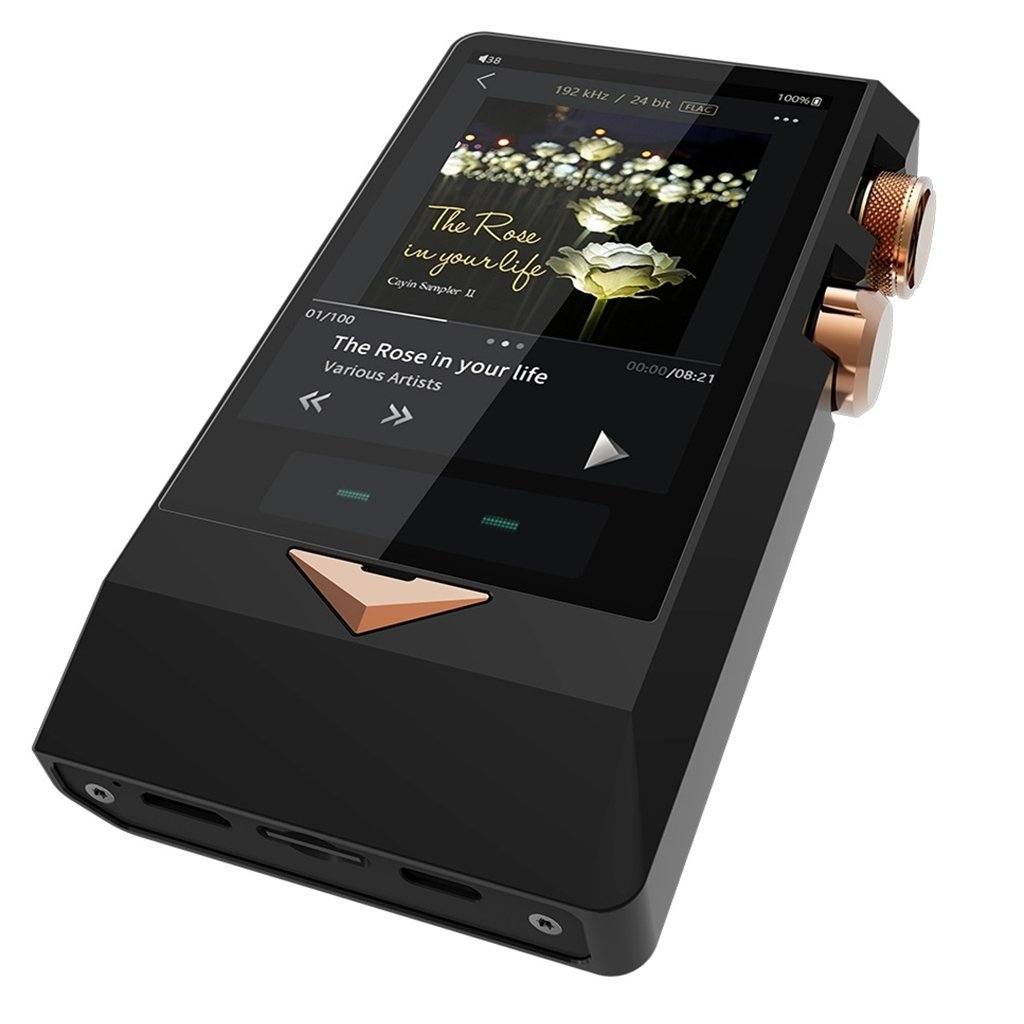 Cayin N8 Brass/Black Digital Audio Player
---
The brand new flagship media player from Cayin is now available on Headphones.com. Cayin took everything you loved about the N8 and made it better with their new N8 in Brass/Black. The N8 comes loaded with features including your choice of vacuum tube or solid state amplification from the 3.5mm headphone output, 4.4mm and 3.5mm headphone outputs, a whopping 7000mAH battery and more. The Cayin N8 Brass/Black is the ultimate digital audio player (DAP) and for anyone seeking perfection with their collection, the N8 Brass/Black is the perfect addition.
Timbre is your choice
With the ability to choose between Vacuum Tube amplification or Solid Stage amplification out of the singe-ended output, sound signature is in your hands. The N8 Brass/Black uses tailor-designed Vacuum Tube amplification KORG Dual-Channel Triode Nutube 6P1 PGA2311UA to suppress background noise and help with volume matching.
Dual Output Mode
High Impedance High Output Mode (HIGH2) delivers 200mWpc@300Ω (balanced)
You have the ability to alter the output voltage to your needs and tastes allowing you to increase the output power to your headphones requirements
Better Heat Dissipation
Cayin used Panasonic PGS (Pyrolictic Graphic Sheet) to internal components while Brass operates as a very good conductor and also helps with heat dissipation. Surface temperature of the Cayin N8 Brass/Black Digital Audio Player is 2 degrees cooler than the Stainless Steel version of the N8.
Dual Line Out
The single ended output can output up to 2.1V while the Balanced Output can output up to a massive 4.3V.
The outputs serve as a high quality analogue source for portable and desktop amplifiers and speakers. The outputs are desktop grade and are fit for audio equipment with inputs of 10 kilo ohms and higher.
The N8 Brass/Black also ships with custom designed 4.4mm to XLR and 4.4mm to 2.5mm adapters allowing you a ton of flexibility when it comes to listening.
Bluetooth Functionality
The Cayin N8 Brass/Black also supports bluetooth functionality. It has BT 4.2 with aptX and SBC reception. It can be paired with both headphones and speakers for wireless playback. You can also pair it with your phone or computer to use as a wireless DAC. Cayin has said that future bluetooth codecs may be added with firmware updates.
When using the Cayin N8 Brass/Black as a wireless DAC, you can enjoy your music at up to 24bit/96Khz with LDAC.
Remotely Browse your Music Library
With the HiByLink app, you can connect your mobile phone to your N8 and use your phone for remote playback, adjust your volume, create playlists and manage your music.
Endless Storage
The Cayin N8 Brass/Black comes with 128gb of fast EMMC internal memory with the option to add an extra 512GB with the use of a external TF card. You can also playback music directly from USB OTG storage via Type-C connectors.
Big Battery, Long Playback
The Cayin N8 Brass/Black comes equipped with a massive 7000mAH battery that means you can listen to your music for even longer. The N8 Brass/Black offers up to 9.5 hours of continuous playback in STD mode and 8.5 hours in HIGH2 mode.