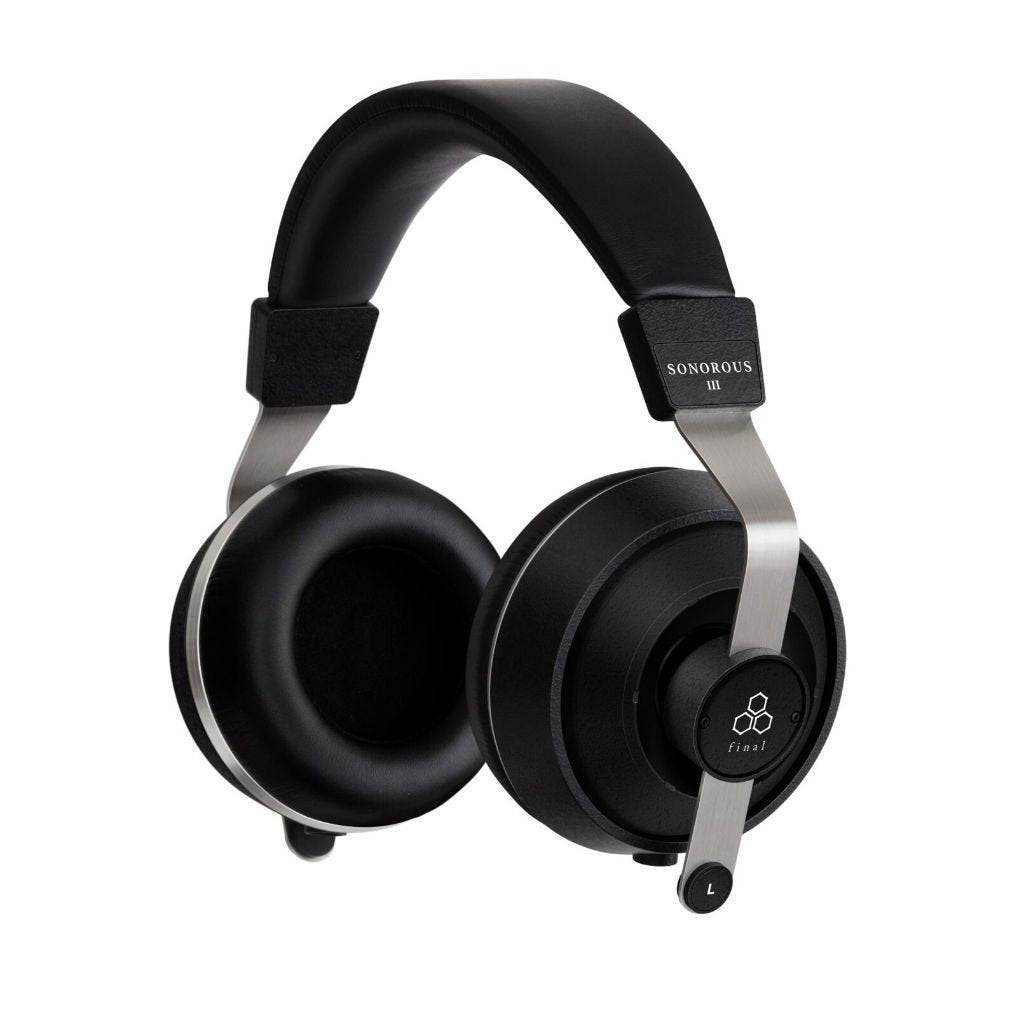 Final Sonorous III
---
If you have heard of Final's Sonorous line and are looking to dip your toes in the water, the Final Audio Sonorous III is a perfect place to start. Final took everything they learned from their Sonorous X and applied it in a lighter, cheaper package. Sonorous III employs the same driver technology as the flagship model and has been tuned for a clear, transparent sound signature with wide sound stage and heightened bass response.
Sonorous III headphones employs a driver unit integrated with the front plate, which results in resonance being suppressed and clear sound quality. With the same titanium diaphragm used in the Sonorous X, this model has been tuned to offer a clear, transparent sound signature with wide staging and enhanced low end extension.
Final's BAM technology (Balanced Air Movement) is used with the Sonorous III. The BAM technology mechanism optimizes the air movement inside the housing and controls unwanted vibrations for balanced, natural sound that reduces unwanted sibilant high-frequency sounds.
*Headphones.com is very pleased to announce that you have even more options to pay for your Final Audio Sonorous III headphones! Now when you hit the Pay with Crypto button, you have the option to pay with currencies such as NANO, Bitcoin, Litecoin, Ethereum and more! We are very excited to able to give you these options now and for the future!*