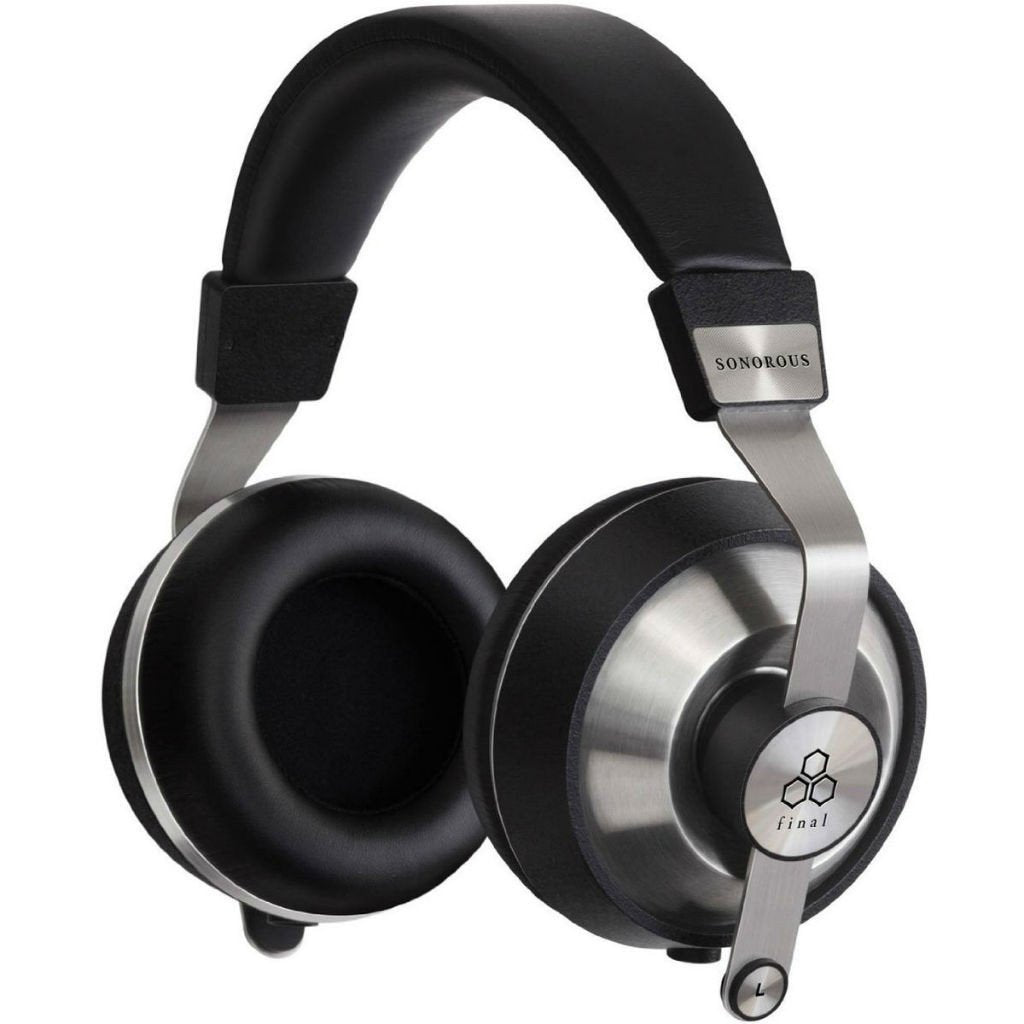 Final Sonorous VI
---
The Final Audio Sonorous VI sounds as pretty as it looks. From Final's highly sought after Sonorous line, these headphone provide rich, detailed sound along with a thumping bass that will make any headphone enthusiast happy.
Often described as a destination headphone, the Sonorous VI is a much improved version of the Sonorous IV, using a stainless steel housing, a more inert and acoustically ideal material, to improve the sound of their innovative two driver system. The Sonorous VI provides a spacious sound that is very difficult to find in most closed-back headphones.
The Final Sonorous VI are an easily-driven pair of headphones. With an impedance of 8 Ω, you can use pretty much anything as a source including your phone. However, the Sonorous VI tends to fit loosely while weighing in at a pound on your head so if you are using them for relaxing at home, they will do their duty wonderfully. They are also great for use at work as they provide excellent noise isolation to block out the outside distractions around you. Due to their fit, it is not recommended to use them for running or exercise.
*Headphones.com is very pleased to announce that you have even more options to pay for your Final Audio Sonorous VI headphones! Now when you hit the Pay with Crypto button, you have the option to pay with currencies such as NANO, Bitcoin, Litecoin, Ethereum and more! We are very excited to able to give you these options now and for the future!*