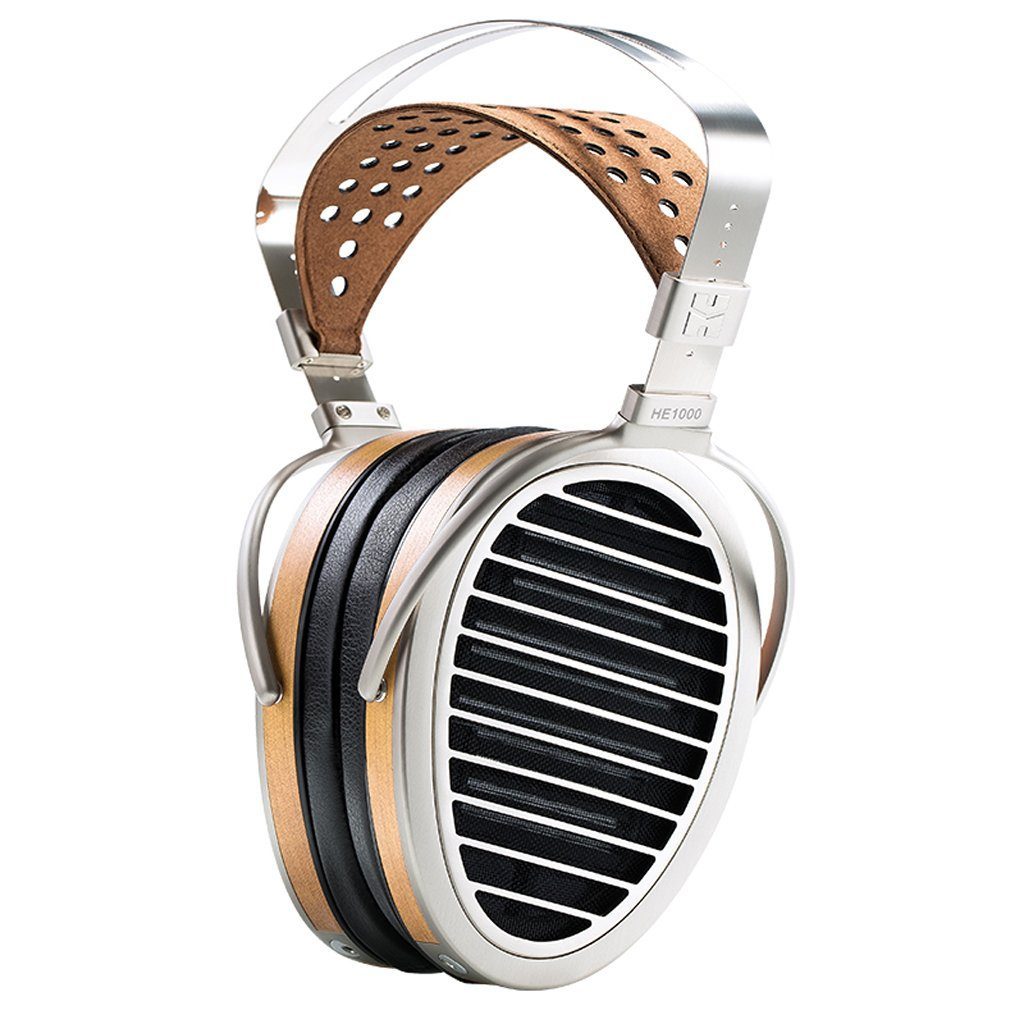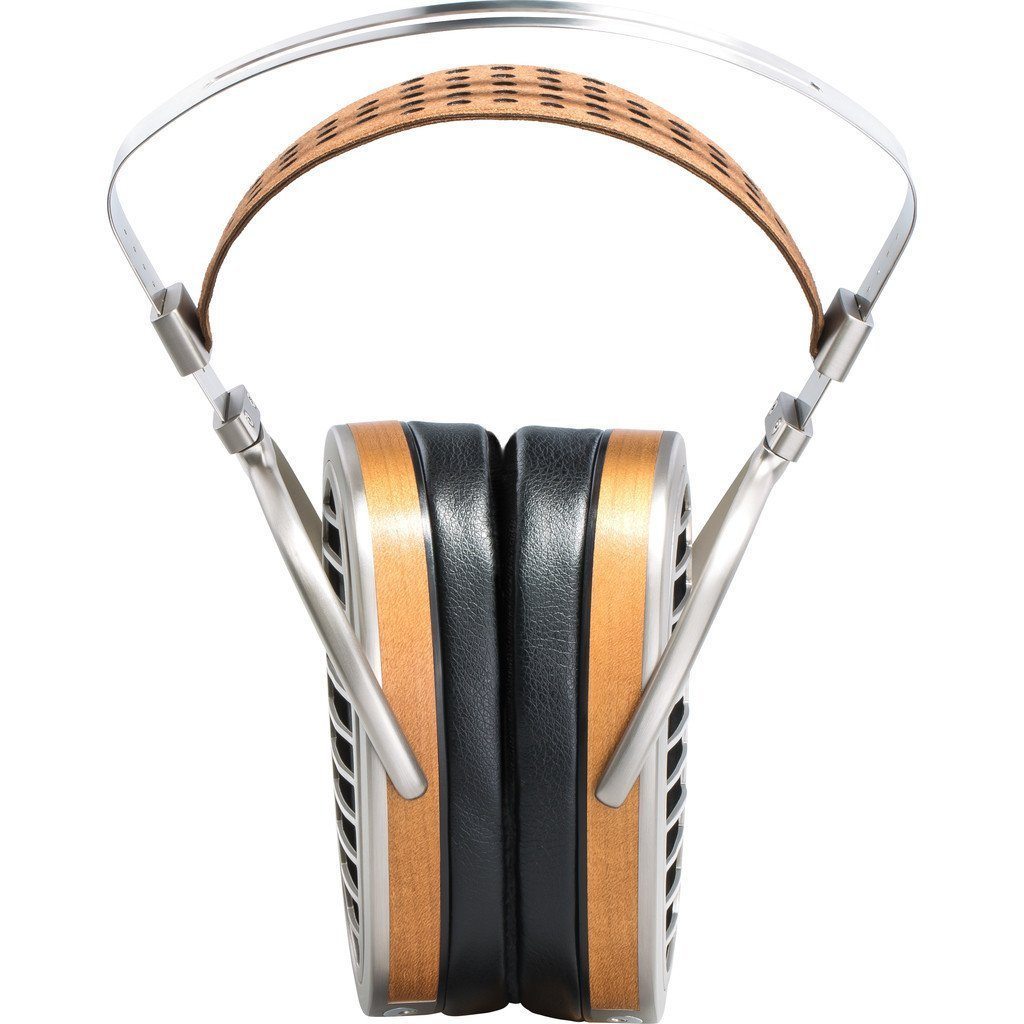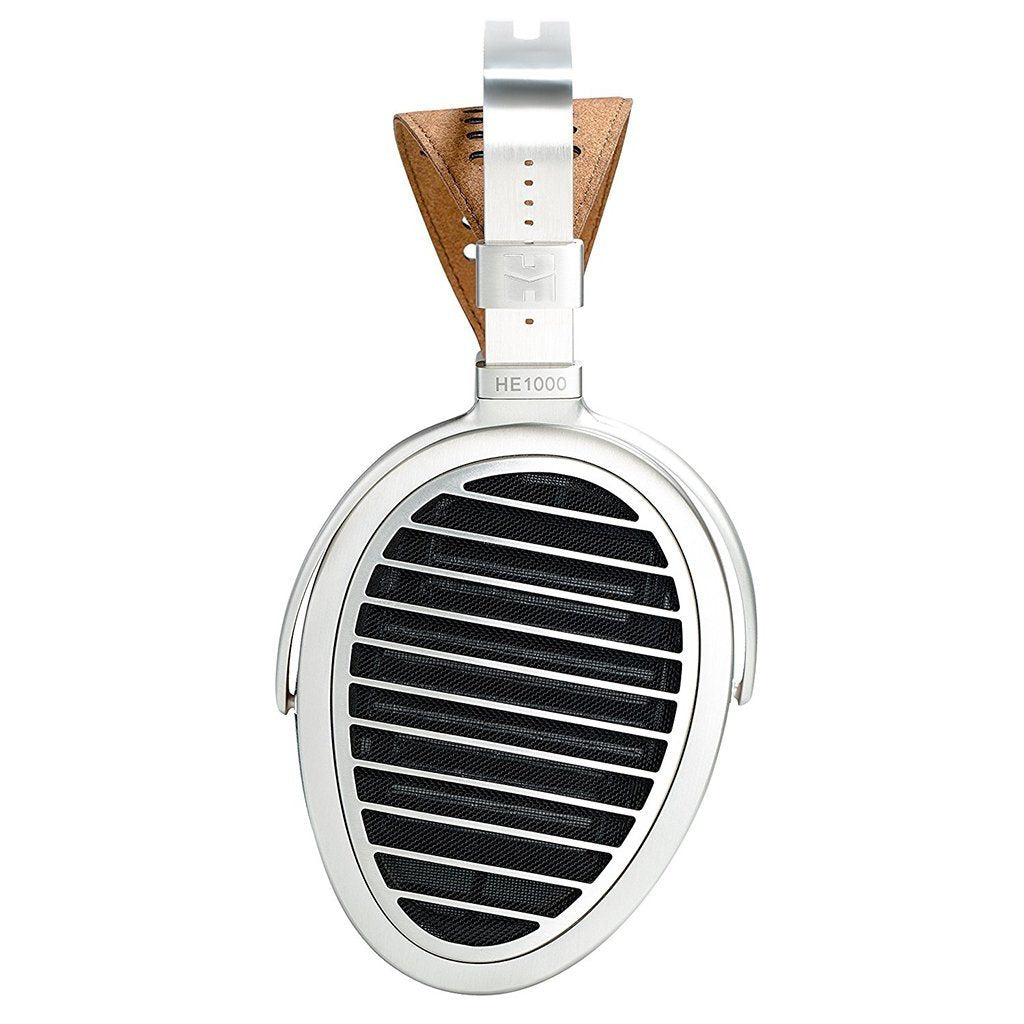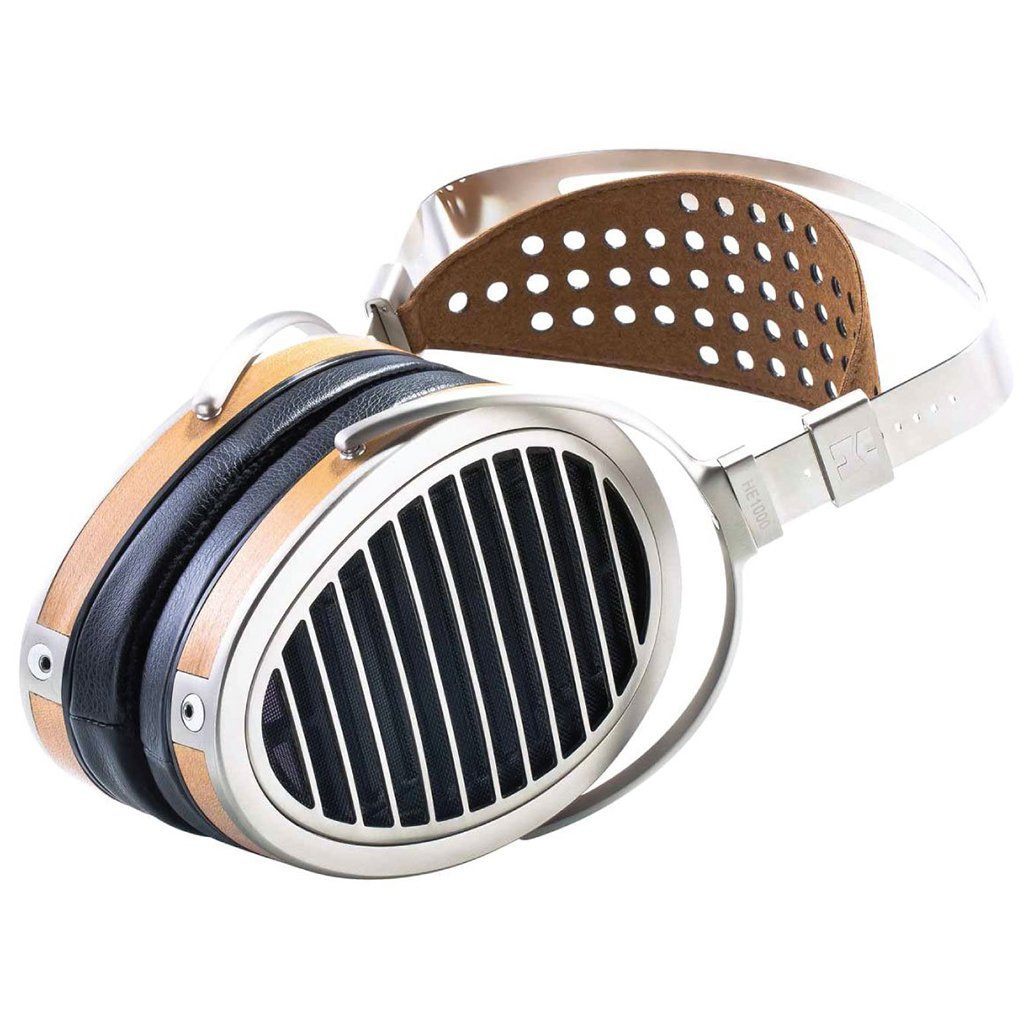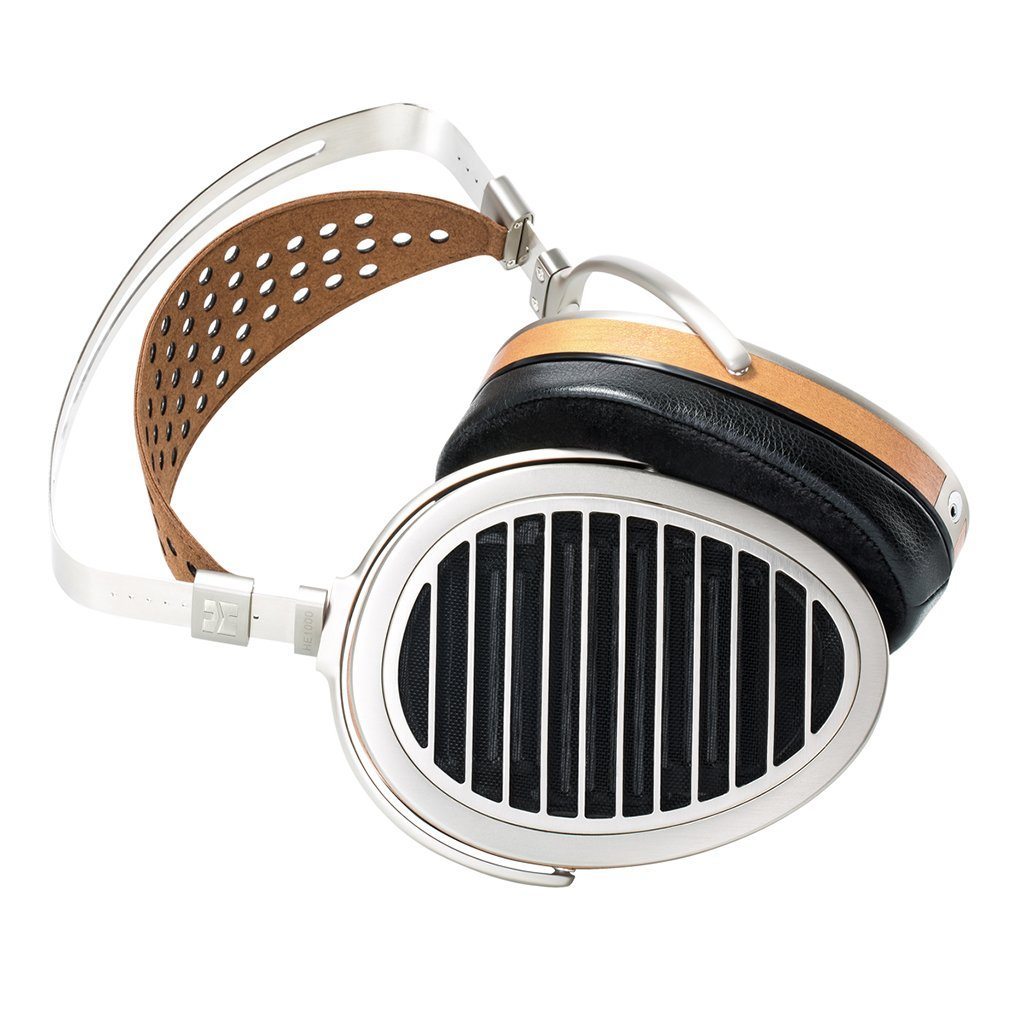 Hifiman HE1000 V2
---
The HE1000 V2 Planar Magnetic Open-Back Headphones from Hifiman have been updated from their previous model HE1000 headphones and offer redesigned earpads that are thick with an asymmetrical shape, a stronger cable, and polyester earpad surfaces instead of velour material to increase sound transparency for use in the home, studio, with portable devices, and more.
Featuring diaphragms so thin they are measured in nanometer thickness, the result is a pair of headphones that have a frequency response of 8 Hz to 65 kHz and an impedance of 35 Ohms. Their updated headband design will accommodate a wider range of head sizes, and their overall weight at 14.8 oz has been reduced from the original HE1000's 16.9 oz. Their planar driver is the cornerstone of their remarkable sound.
The headphones have an updated earcup design that is trimmed down in size for a slimmer, sleeker look; they are now 11mm in thickness, a significant reduction in size from the original model's 14mm measurement. The earpads have become thicker with an asymmetrical shape that follows the form of the earcups. They are supplied with a cable that is made stronger with the improved materials of crystalline copper and crystalline silver wire, and built with a wide frequency range, low signal loss, and enhanced emphasis on their low-end for quality audio reproduction. A detachable 1/4" cable, 1/8" cable, and a 4-pin XLR cable are also included.
Key Features
These headphones feature an ultra-thin diaphragm for lightning-fast response, uncanny detail, and ultra-low distortion
Their 90 dB high sensitivity allows virtually any smartphone or portable audio device to deliver low distortion and professional sound quality
They have a window-shade grille design that greatly reduces sonic reflections for clearer sound
The headphones have a lightweight, ergonomic headband for a better fit, improved sound, and better comfort for longer-term listening. They have been designed to accommodate a wider range of head sizes
Their Asymmetrical earcups follow the natural shape of the human ear and have been updated from the original 14mm in thickness to 11mm in thickness
They have a user-replaceable connector-cable design that allows for easily switching to or from other cables
The weight of the HE1000 V2 headphones has been reduced to 14.8 oz. The original HE1000 headphones weighed 16.9 oz
The supplied cables are made stronger by incorporating crystalline copper and crystalline silver wire. They are custom designed for wide frequency range, low signal loss, and enhanced emphasis on the low-end for quality audio reproduction
The earpad surface that makes contact with the head has been changed from velour to polyester to increase sound transparency