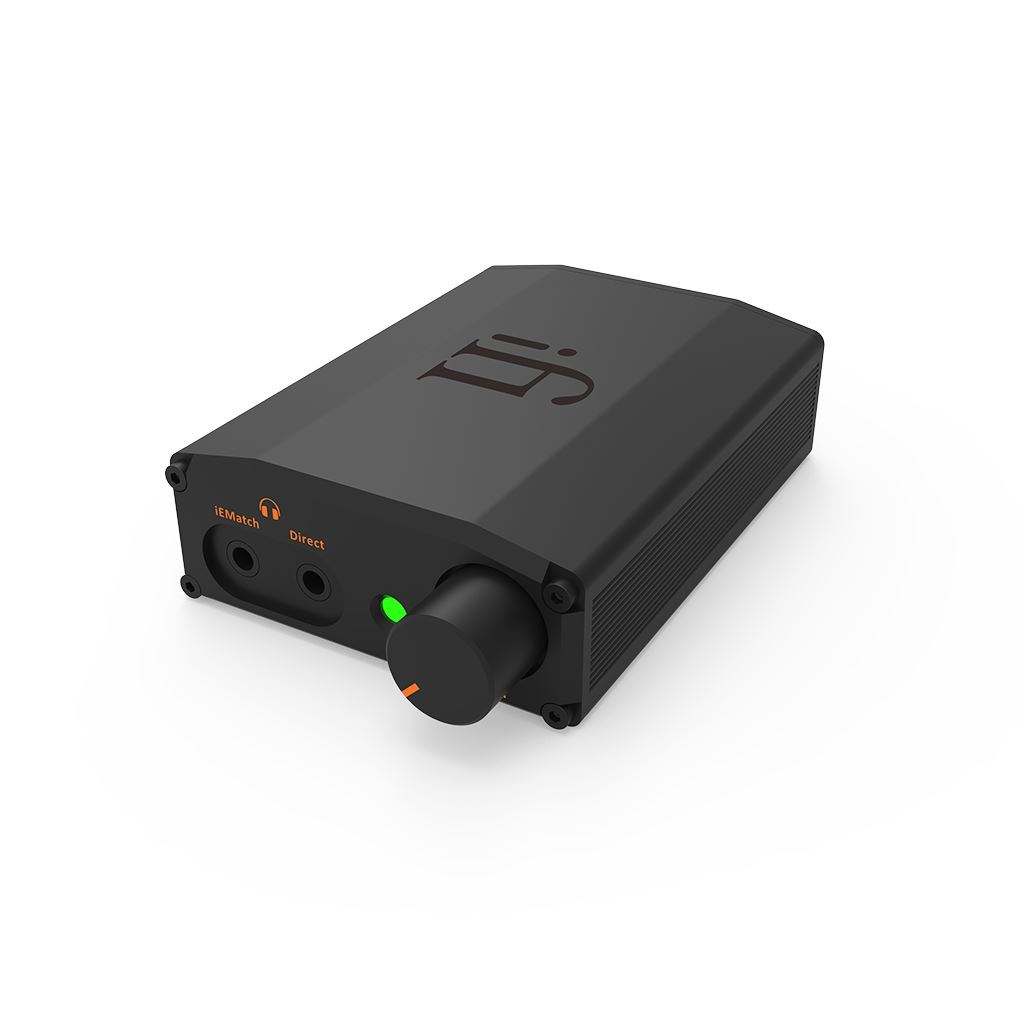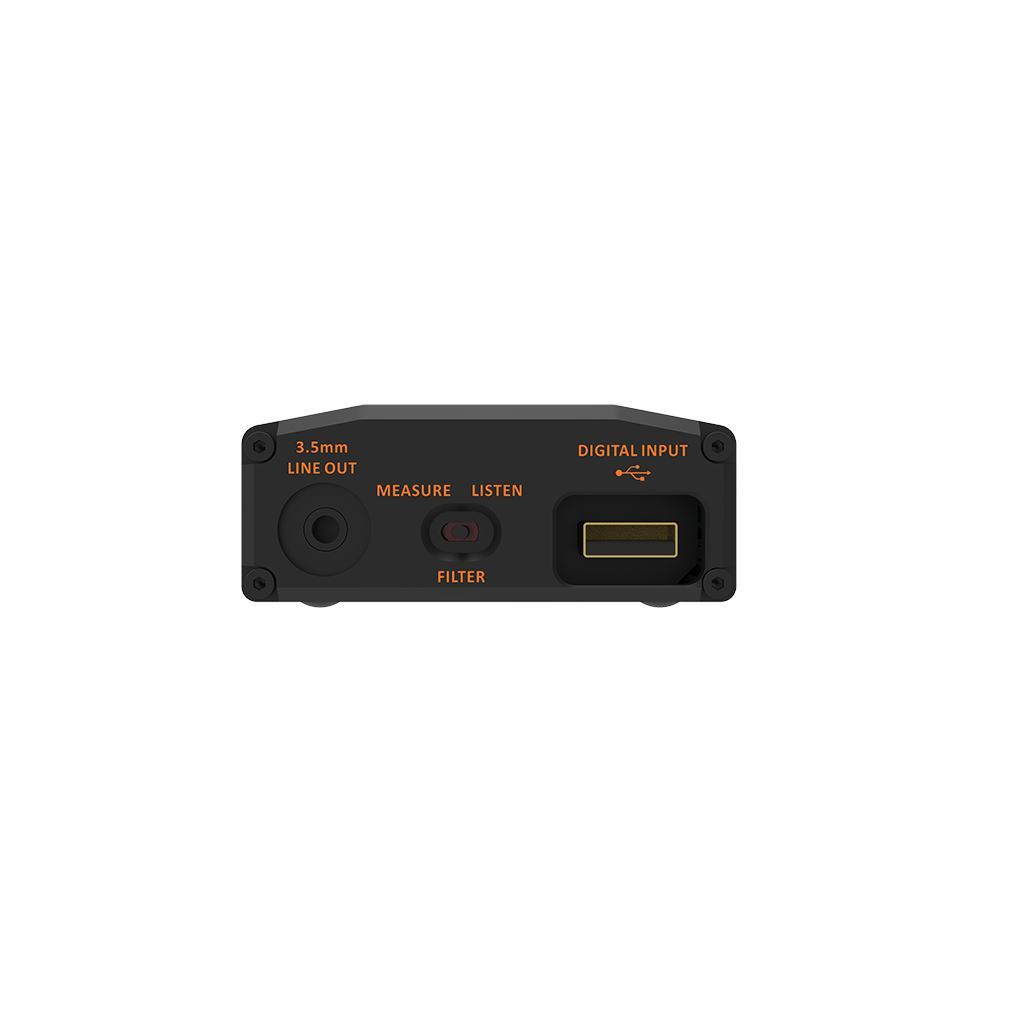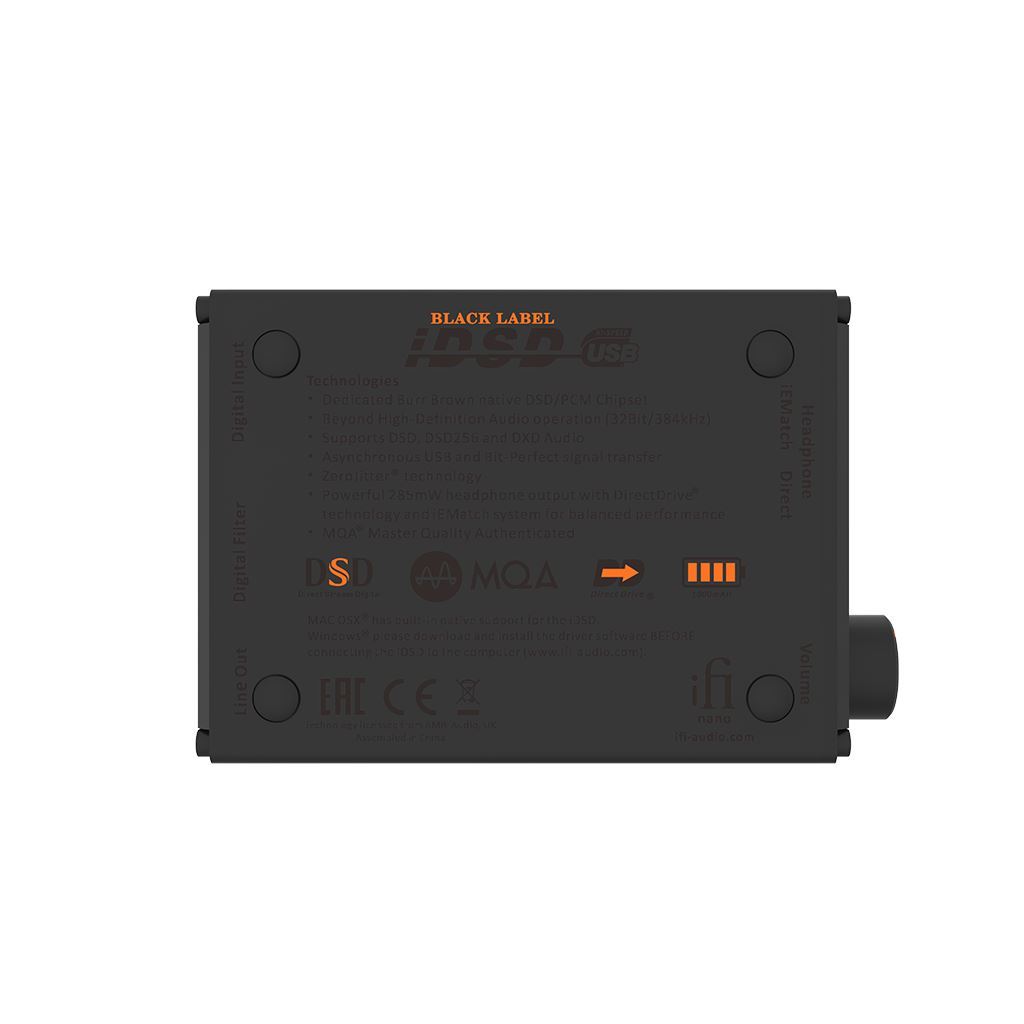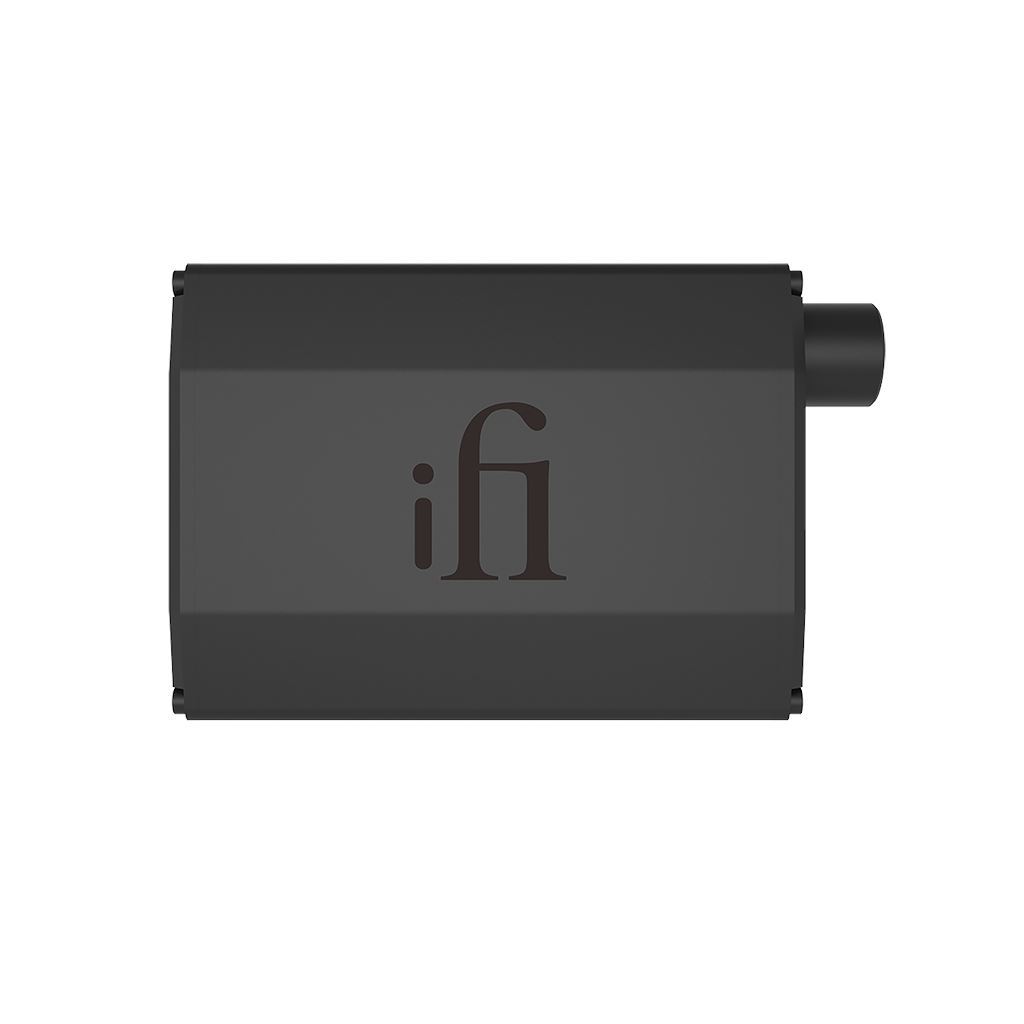 iFi AUDIO Nano iDSD Black Label
---
The miniature iFi AUDIO Nano iDSD Black Label is a portable, USB DAC and headphone amplifier designed to provide high-resolution audio on the go, when playing or streaming music on your iOS/Android smartphone or tablet. The iFi AUDIO Nano iDSD Black Label may be a mouthful to say, but it is currently one of the best portable DAC + headphone amplifiers on the market. Say goodbye to your Chord Mojo and hello to your Nano iDSD Black Label!
The Nano iDSD Black Label is equipped with high-quality components and a Burr-Brown DAC chip that can handle PCM files up to 32-bit / 384 kHz. It offers support for Tidal's MQA high-resolution streaming format as well as DXD and DSD file formats. You can choose between two listening options—the Listen filter (Minimum Phase Bezier Filter) and the Measure filter (Linear Phase Transient Aligned Filter) for a neutral frequency response.
The amplifier provides 285mW of power per channel, giving it the ability to drive high-impedance headphones. The built-in IEMatch circuit delivers a hiss-free response from sensitive headphones and in-ear monitors. S-Balanced wiring technology supports headphones and in-ear monitors fitted with balanced wiring, while providing unbalanced headphones with the benefits of a balanced circuitry, including low noise, low distortion, and half the crosstalk.
The Nano iDSD Black Label is equipped with a rechargeable lithium-ion polymer battery, which provides up to 10 hours of continuous operation. It ships with a USB cable, two USB adapters, a silicone bracelet, and an iFi bag.
*Headphones.com is very pleased to announce that you have even more options to pay for your iFi Audio Nano iDSD Black Label DAC + headphone amplifier! Now when you hit the Pay with Cryptocurrencies button, you have the option to pay with cryptocurrencies such as NANO, Bitcoin, Litecoin, Ethereum and more! We are very excited to able to give you these options now and for the future!*