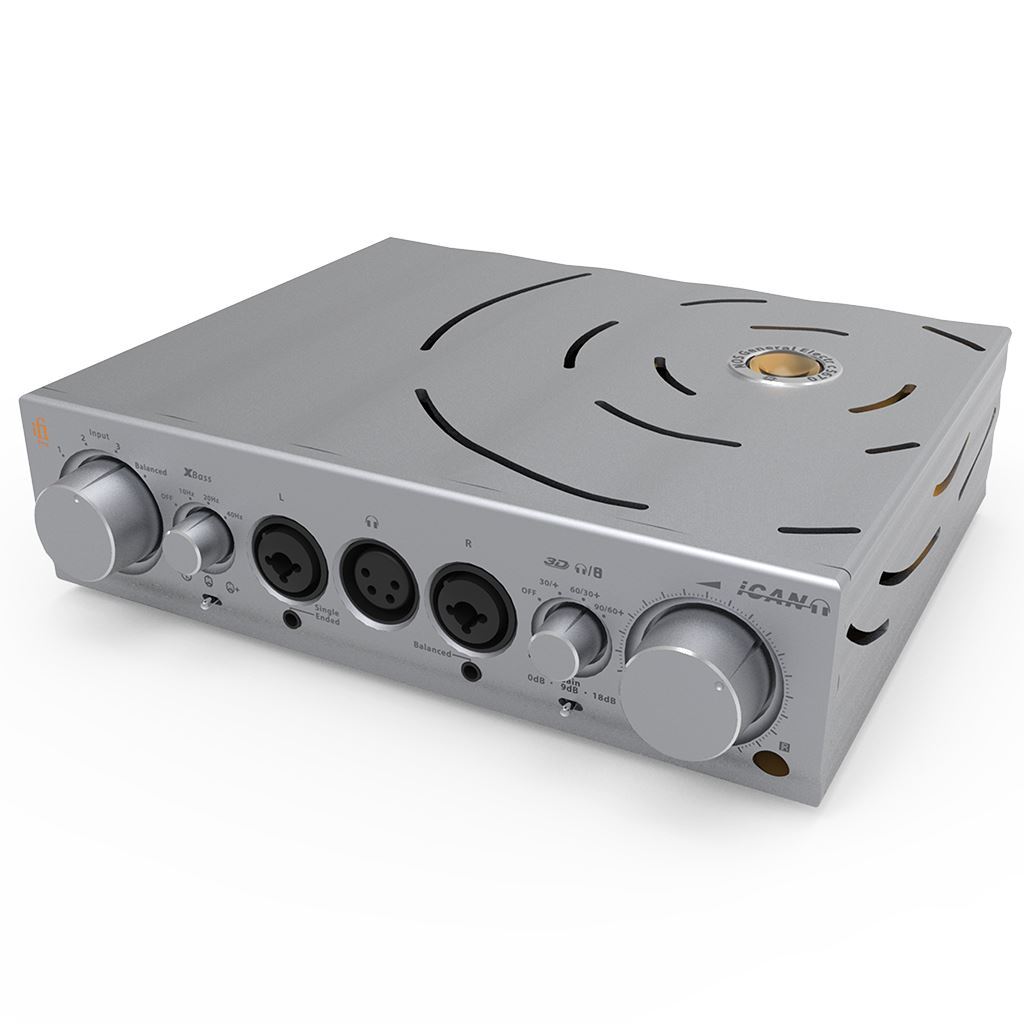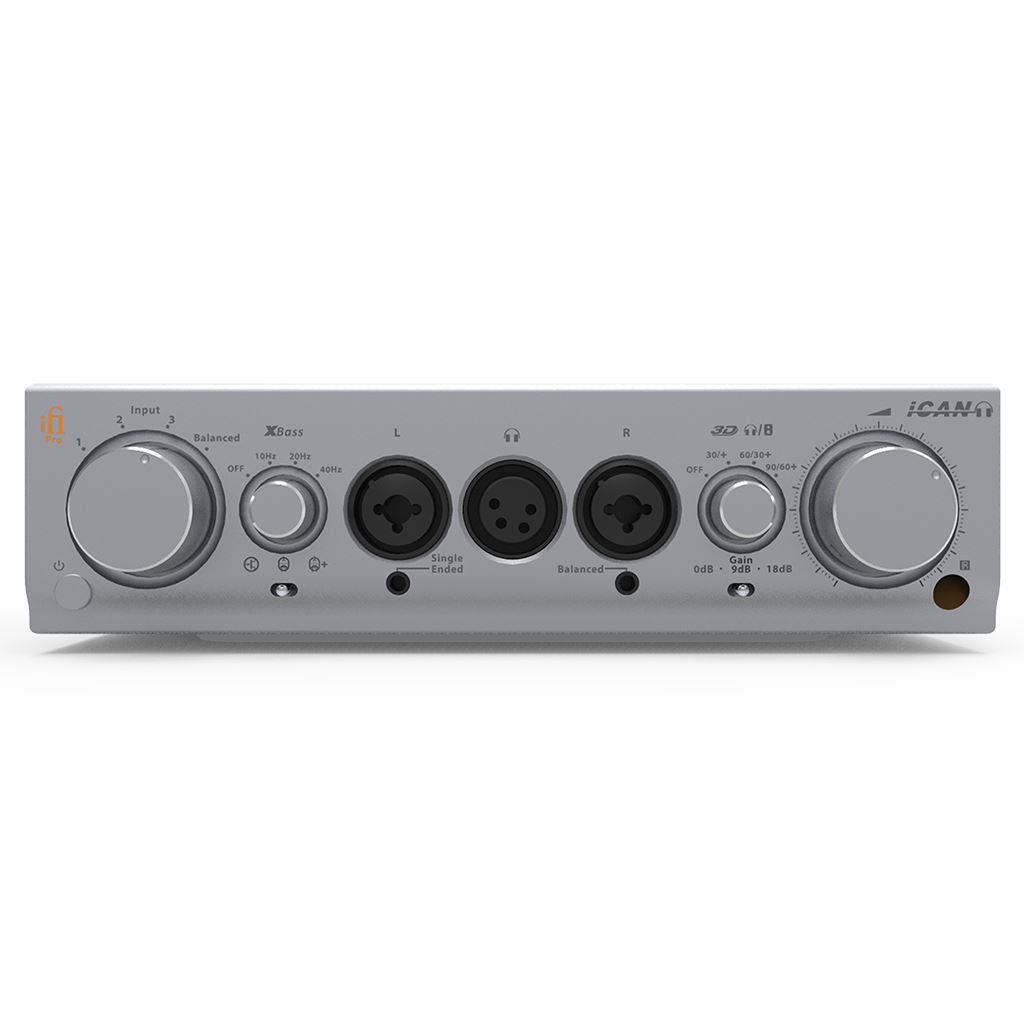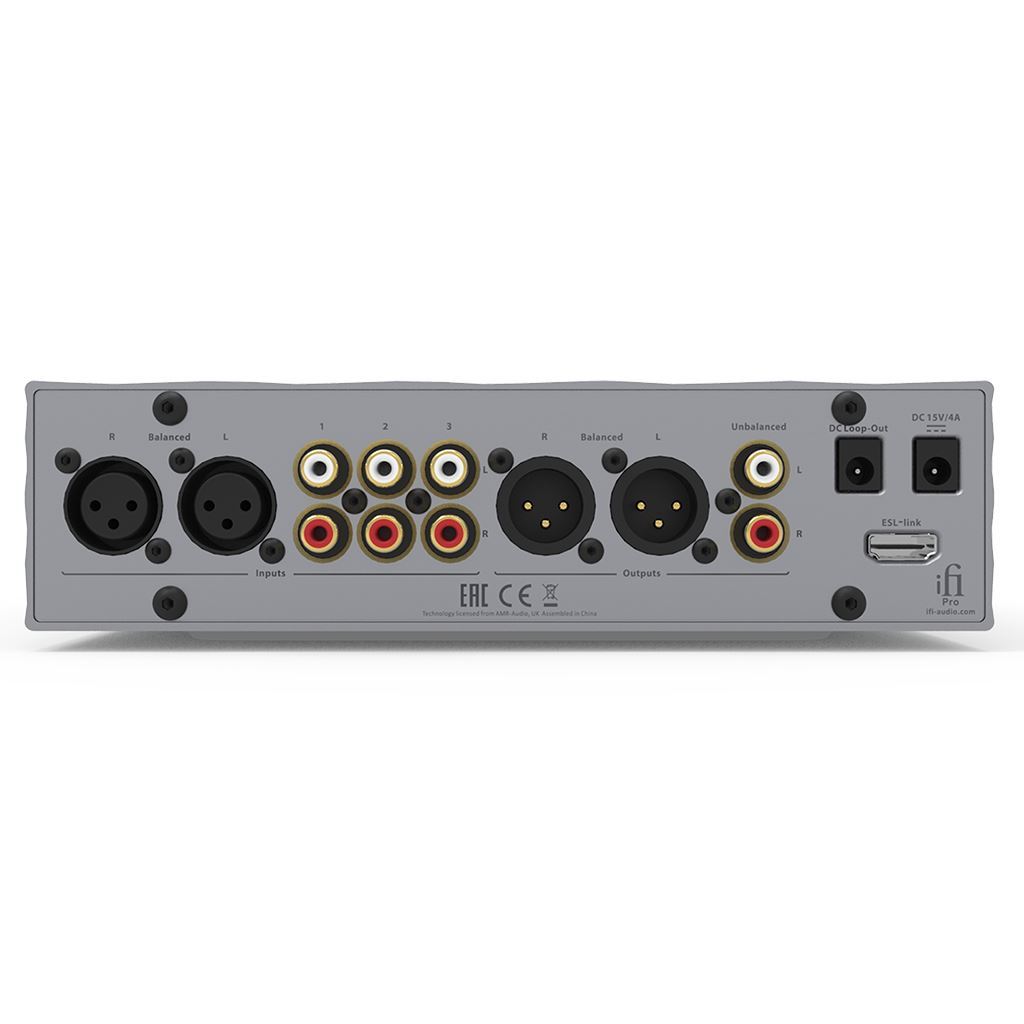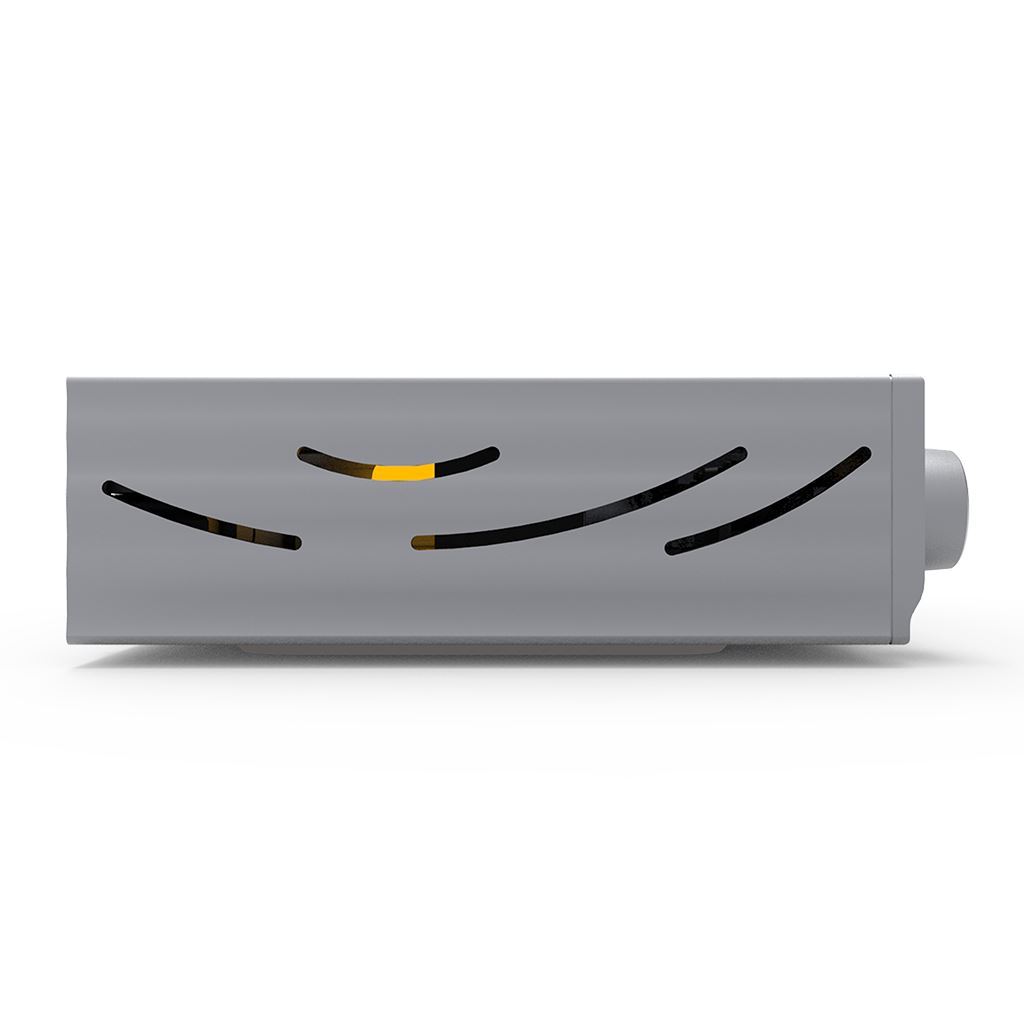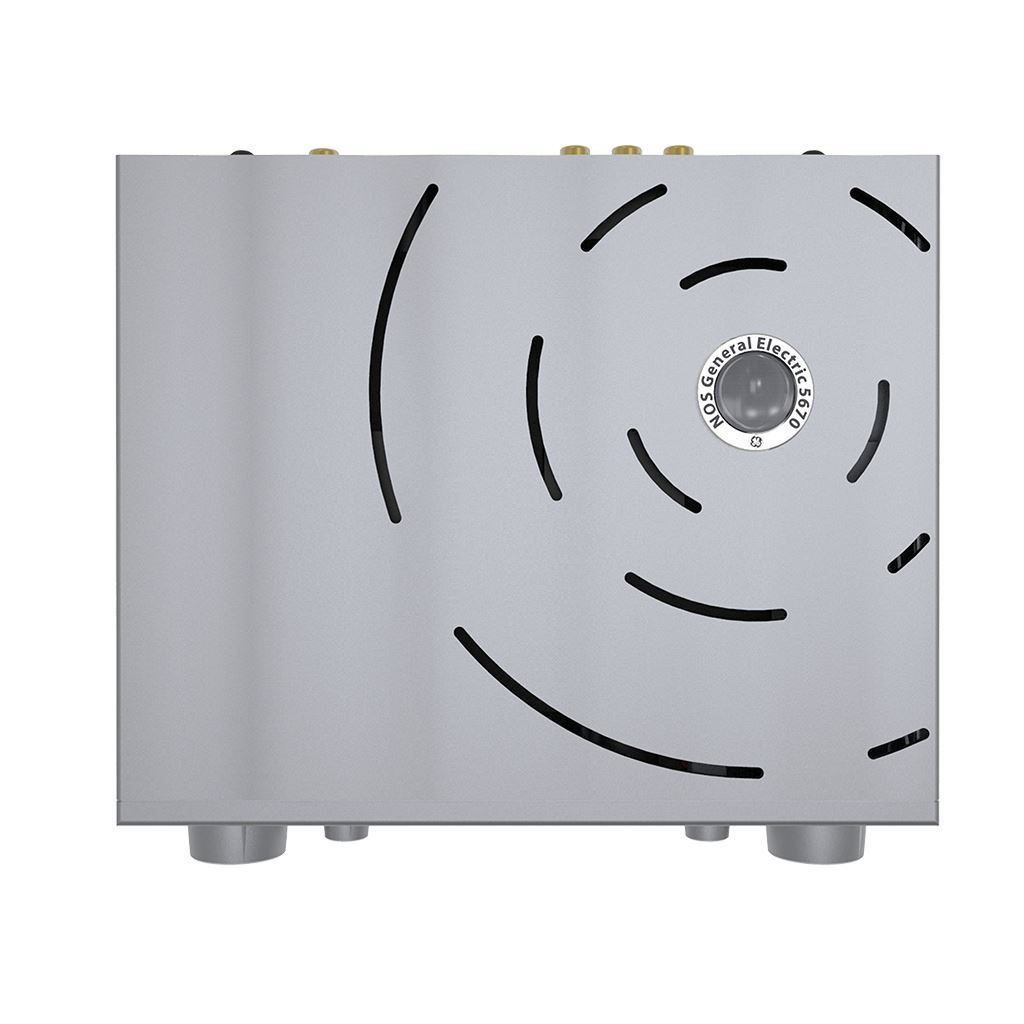 iFi Audio Pro iCAN
---
The iFi Audio Pro iCAN is the "flagship" studio-grade headphone amplifier and audiophile line-stage processor with individual solid-state and tube amplification sections. The unit utilizes an Alps motorized rotary volume potentiometer, which features "6-tracks" for true balanced volume control regardless of balanced or single-ended connections. The unit features a variety of line-level inputs including two balanced XLRs and three stereo pairs of unbalanced RCAs, while line-level outputs include two balanced XLRs and a stereo pair of RCAs.
The Pro iCAN's front panel offers a selection of headphones, boasting the ability to drive anything from custom in-ear monitors to difficult-to-drive models, such as the AKG K-1000. For balanced headphones, there are no less than four sets including an 1/8" TRRS, two 1/4", two XLR (3-pin), and a single XLR (4-pin). For single-ended headphone outputs, a single 1/8" TRS and 1/4" TRS are provided.
The amplifier audio circuit is a development of iFi's proprietary 'Tube-State' design. It is fully discrete, fully balanced with either tube or J-FET inputs switchable, bipolar second stage and MOSFET-buffered bipolar class-A Power stage (with Class-AB for low-impedance headphones at very high levels). The resulting circuit may be best described as 'tri-brid' where each device is used to greatest sonic advantage while minimizing any drawbacks. Furthermore, the circuit is pure DC coupled to avoid using any conically degrading coupling capacitors.
The Pro iCAN is chocked full of premium components including TDK Japanese-made C0G-type capacitors and Vishay MELF-type thin film resistors. These are complimented by Panasonic Japanese-made ECPU film-capacitors explicitly designed for audio use with extremely low distortion (<0.00001% @ 1V/10 kHz). Additionally, iFi employed ELNA Japanese-made Silmic II capacitors for the power supplies. These use special silk-fiber paper for the isolating barrier resulting in decreased odd-order distortion and reduced microphonic/mechanical resonances.
Features
The Pro iCAN circuit is fully balanced with completely equal circuit sections for positive (hot) and negative (cold) signal phase of each channel. The volume control is a 6-way motorized ALPS type; four tracks are used to adjust the volume for the balanced signal, and the other two are used for monitoring the volume control operation
Maximum output is >20V in balanced mode and >10V in single ended mode. Maximum peak current is 1.4A for single-ended headphone connections and 0.7A for balanced headphone connections. The continuous output current is limited by a protection circuitry that only engages in case of sustained overload. A short-term sustained output of around 14,000mW (14VA) is possible in balanced operation
The amplifer's audio circuit is a development of iFi's revolutionary 'TubeState' design. It is fully discrete, fully balanced with either tube or J-FET input switchable, bipolar second stage and MOSFET-buffered bipolar Class-A power stage (with Class-AB for low-impedance headphones at very high levels). The resulting circuit may be best described as 'tri-brid' where each device is used to greatest sonic advantage while minimizing any drawbacks. Furthermore, the circuit is pure DC coupled to avoid using any sonically degrading coupling capacitors
Frequency response (0.5 Hz - 500 kHz @ 0 dB), noise (-142 dB @ 0 dB) and distortion (0.0008% @ 0 dB) depend on gain and on which input device is selected. However, the levels of noise and distortion, especially in balanced operation challenge the limits of the audio precision test system
The XLR and RCA outputs on the back offer full preamplifier function, but are not switched off if headphones are connected. Nonetheless, the Pro iCAN should be used either as preamplifier or headphone amplifier, as generally a mixed use setup is not recommended
The Holographic matrices are tightly integrated into the signal circuit. Not only there is no use of DSP and the linked AD/DA conversion, but there are also no additional active elements
Quad-Damped Isolation Base Mount: Specially designed to provide vibration damping control and electromagnetic shielding. It consists of a custom quad-layer sandwich; dual-layer elastomers (silicone layer and copolymer ethylene and vinyl acetate layer), and a dual-layer metal alloy (aluminum alloy layer and ferrous alloy layer finished with special honeycomb coating)
NOS GE5670 Tubes: Two "New Old Stock" General Electric 5670. Each GE5670 tube has undergone a special rejuvenation process and the tube circuit is specially designed for long life. Combined, the tubes should offer many years of enjoyment