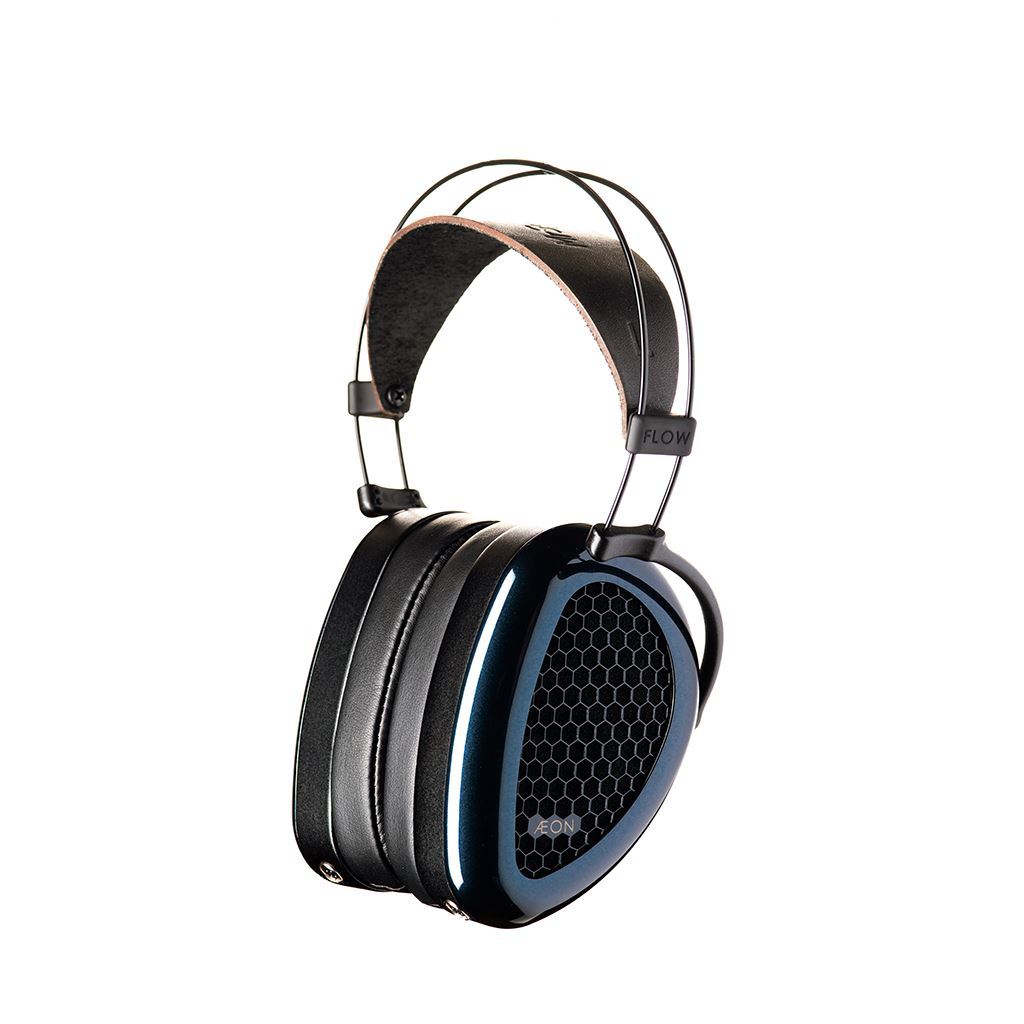 MrSpeakers AEON Flow Open
---
The AEON Flow Open from MrSpeakers is now available on headphones.com! These headphones got the headphone community very excited and with good reason. Everything that was right with their closed-back version is displayed here, only these are even better!
The AEON Flow Open is MrSpeakers' open-backed version of its award-winning AEON Flow Closed headphone.
The AEON Flow Open is all metal construction for durability and highest sound quality, and sports a midnight blue/black metallic paint. The AEON Flow Open utilizes all the same advanced technologies found in MrSpeakers' flagship ETHER Flow headphones with MrSpeakers house sound.
Designed, built and tested in San Diego, CA, AEON offers a 2 year warranty for parts and labor.
Included with the AEON Open headphones is the DUMMER (Distinctly Un-Magical) cable with the option for an integrated dual 1/4" and 3.5mm termination or an XLR plug. Also included is an excellent compact case, perfect for taking your MrSpeakers AEON Open on the go!
*Headphones.com is very pleased to announce that you have even more options to pay for your MrSpeakers Aeon Flow Open headphones! Now when you hit the Pay with Crypto button, you have the option to pay with cryptocurrencies like NANO, Bitcoin, Litecoin, Ethereum and more! We are very excited to able to give you these options now and for the future!*