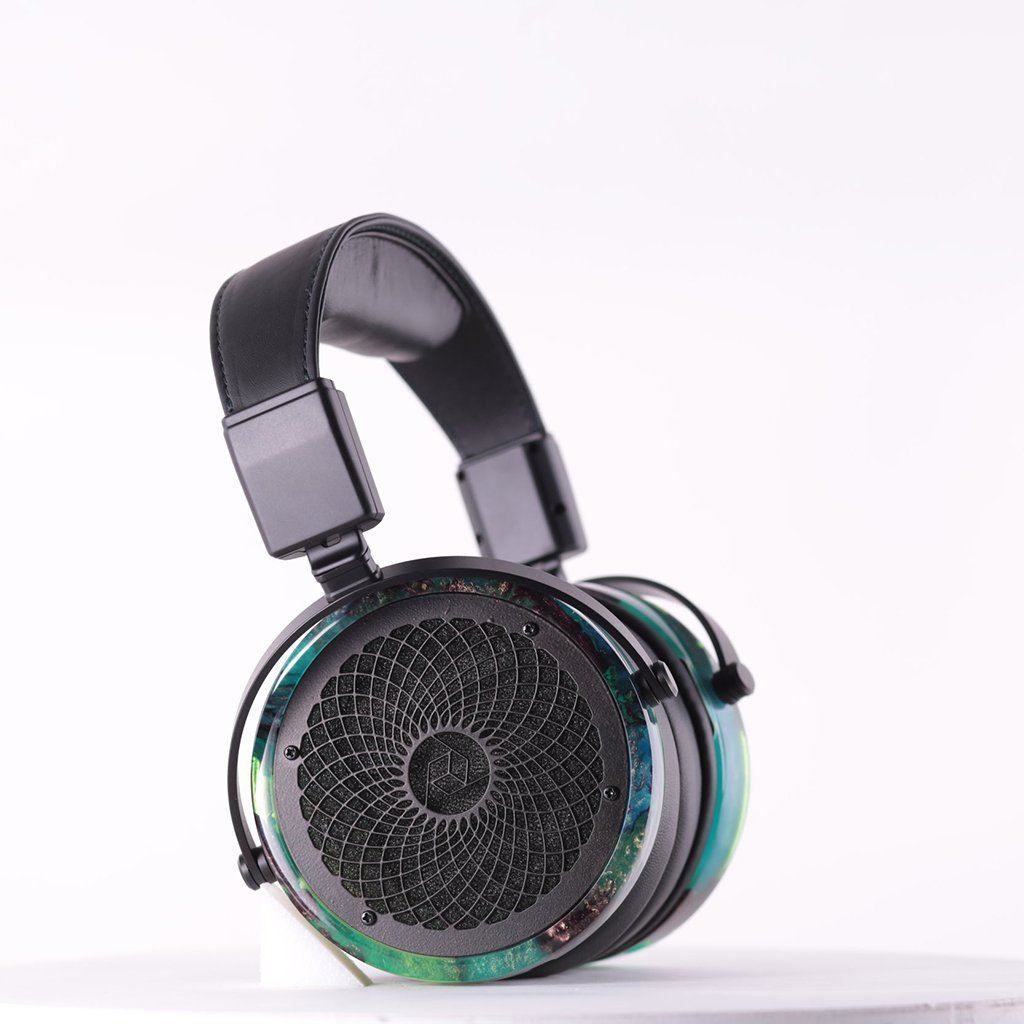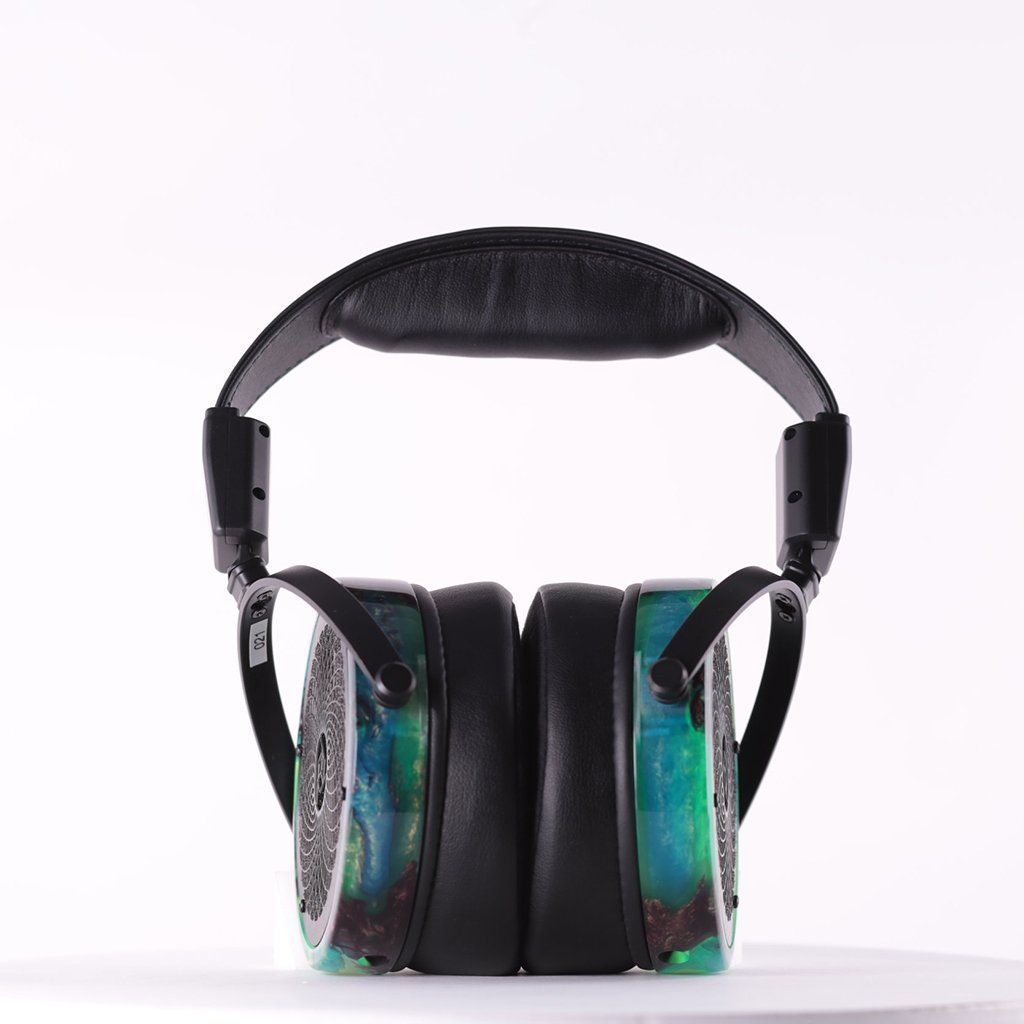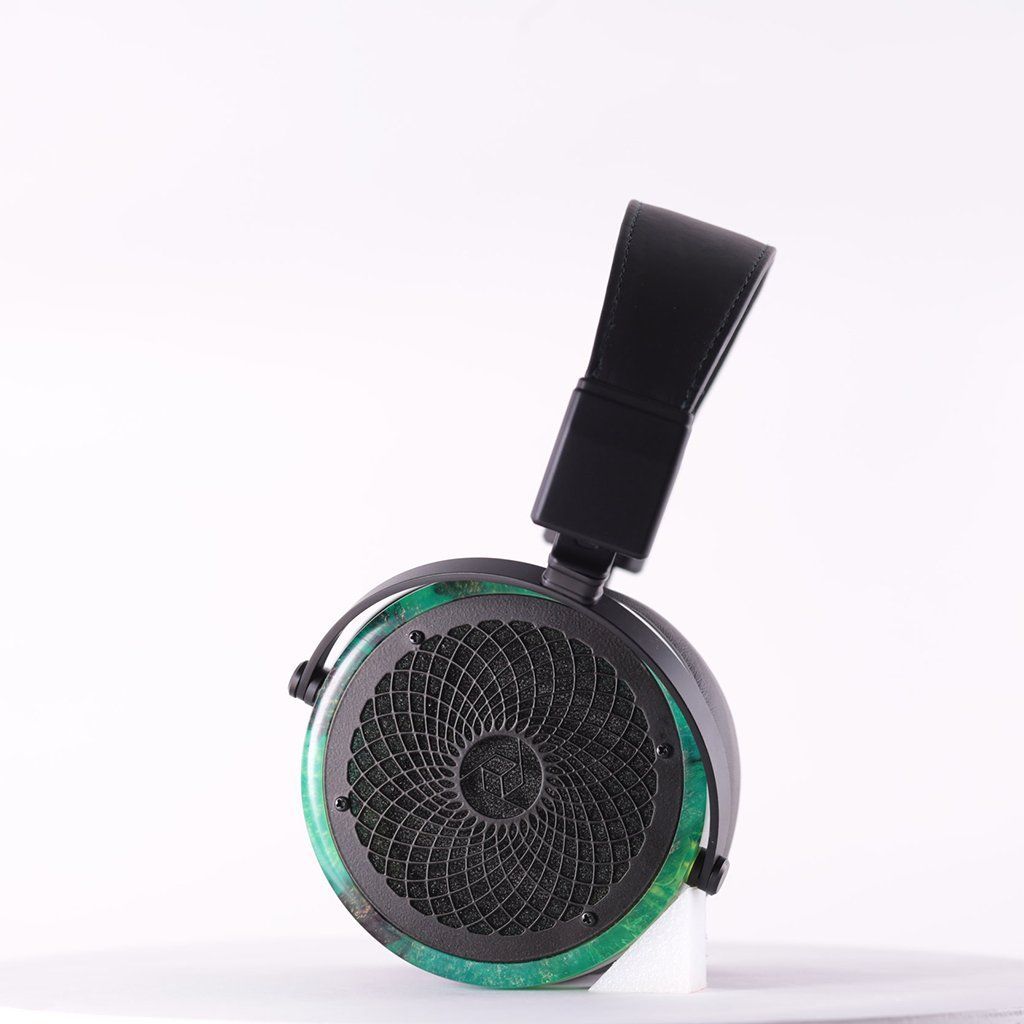 Rosson Audio Design RAD-0 Emerald
---
Introducing the RAD-0 Planar Magnetic Headphones from Rosson Audio Design (RAD). The RAD-0 represent a truly unique experience in a headphone world that is dominated by dull black and white colors. Handcrafted in California, the RAD-0 is a masterful work of art with incredible attention paid to every detail of the headphones. But the RAD-0 aren't only visually stimulating, they also offer incredible sound. We haven't been this excited about a headphone for a very long time and we are stoked to be able to bring them you.
One-of-a-kind Design
Each RAD-0 is one-of-a-kind in design which means each design is exclusive. There will never be another one like it.
Handcrafted in California
The RAD-0 comes from Alex Rosson and his team at Rosson Audio Design in California. Alex Rosson was one of the founding fathers of Audeze and has been involved in the Audio industry for several years so when it comes to headphones, particularly planar magnetic headphones, he knows his stuff. The RAD-0 is made and assembled in the Rosson Audio Design lab in California with careful precision.
Balanced, Natural Sound
Alex Rosson and his team have used their extensive knowledge in the audio industry to bring a truly special sound with the RAD-0. The RAD-0 is one of the most well balanced headphones that we have ever heard. It has a natural, flat sound with a touch of added planar warmth that is incredibly easy to listen to. For the optimal listening experience, we do recommend listening to the RAD-0 with a balanced connection.
Balancing the Weight
Much like Audeze's wooden LCD series, the RAD-0 are not light headphones. However, Rosson Audio Design has counterbalances that weight with a clever headband design that allows the weight to be evenly distributed across your head. The design makes the headphones feel lighter than they really are on your head. With the use of clamping on the side of your face along with a very nice cushion for the top of your head, the RAD-0 headphones are the most comfortable of any "heavy" headphone that we have experienced.
Emerald
This distinctive RAD-0 planar magnetic headphone is aptly named Emerald and is a part of Rosson Audio Design's limited run of 100 headphones that are all unique one-offs. While the tuning remains the same across the board with the RAD-0 headphones, the design is different for every single one. The grille of the Emerald is jet black which contrasts nicely with its countless shades of green on the ring. With black sliders and yokes, the gorgeous green Emerald stands out and is sure to draw the gaze of anyone that sees it.