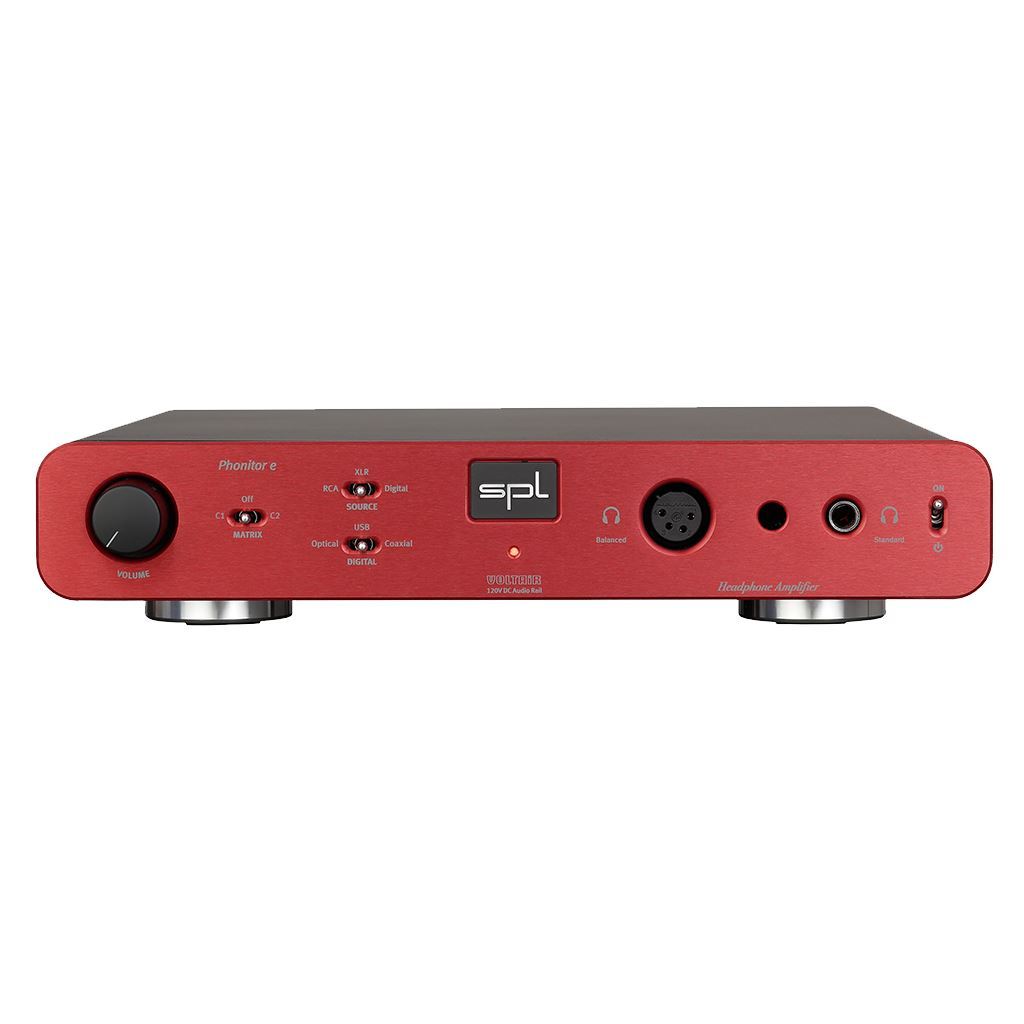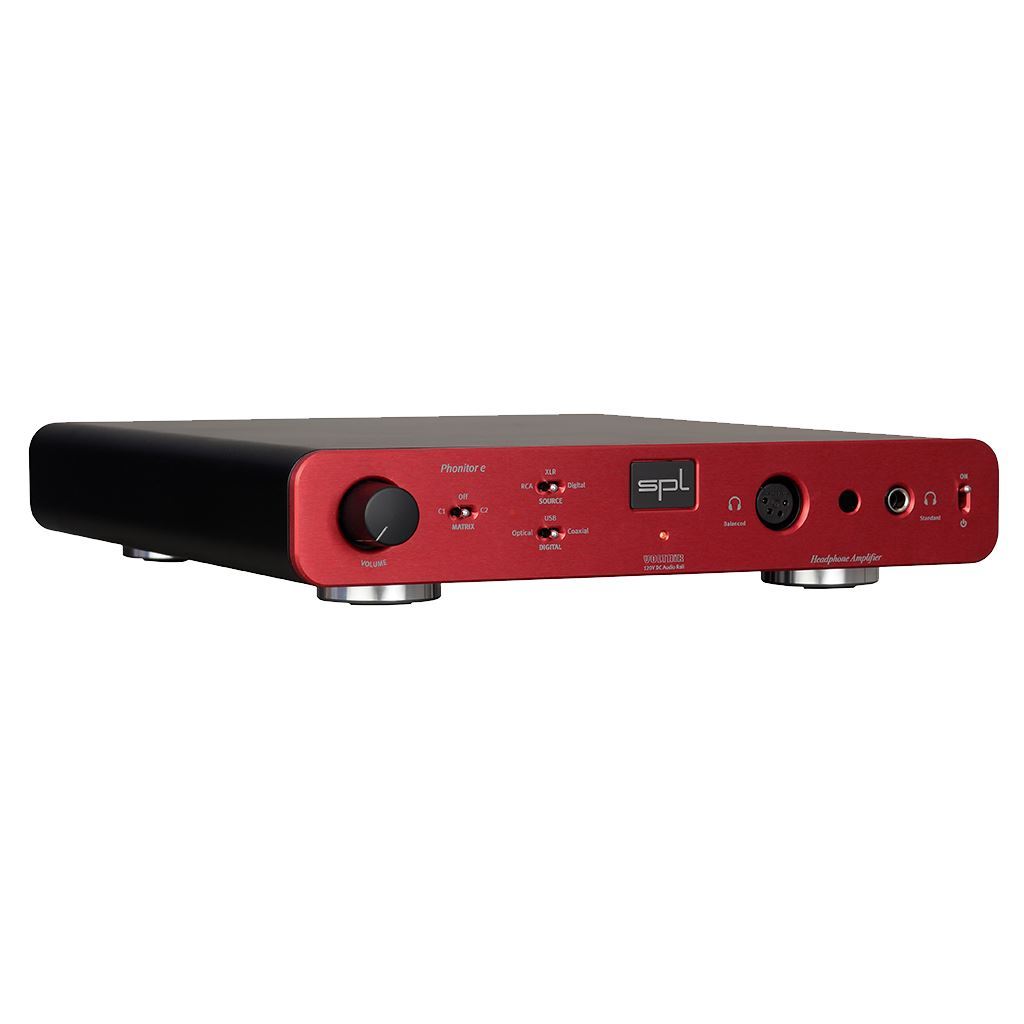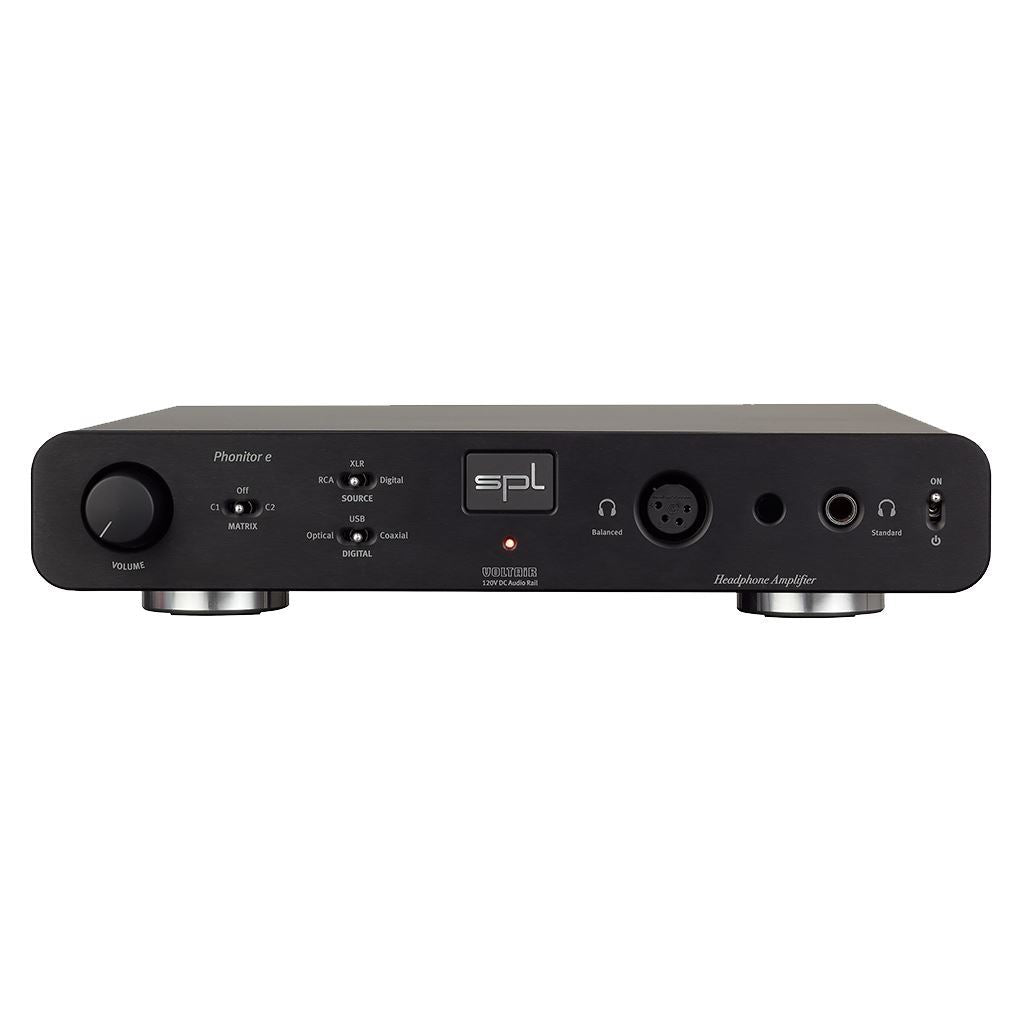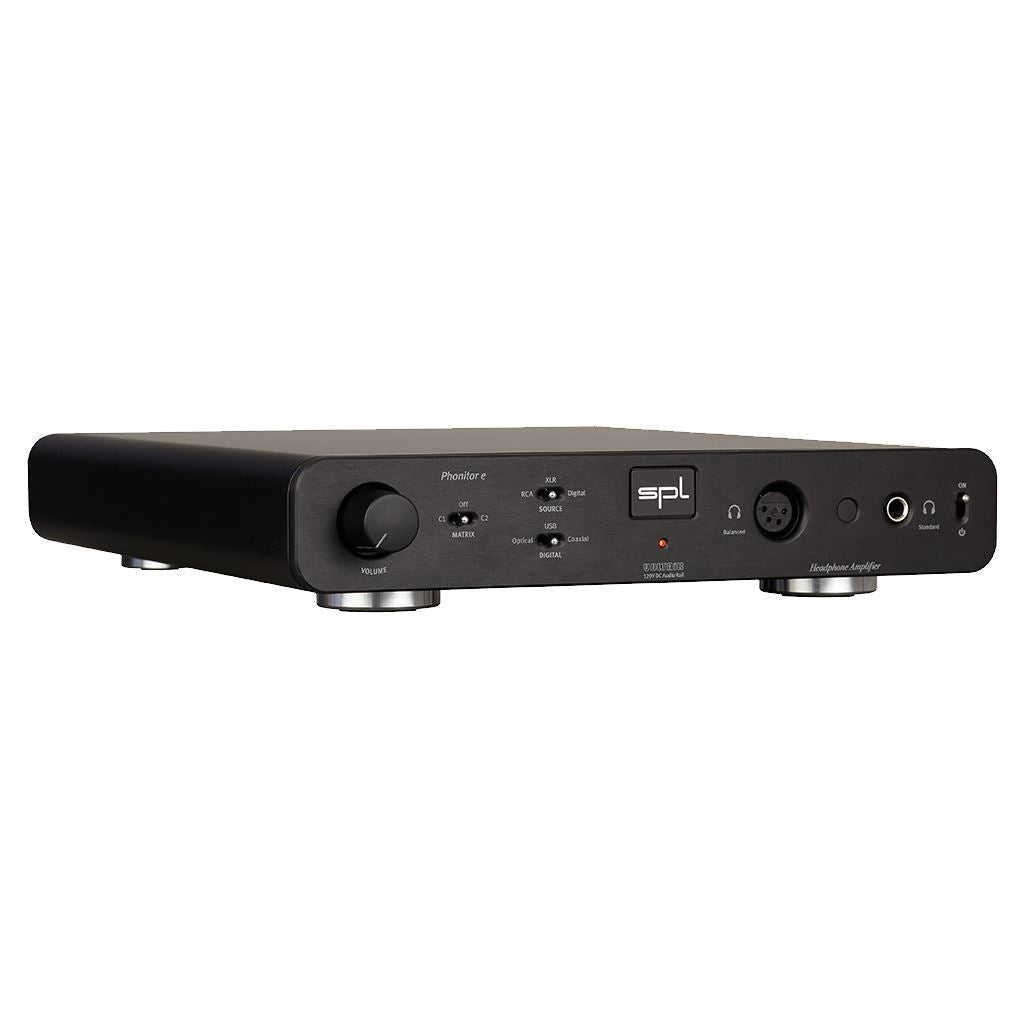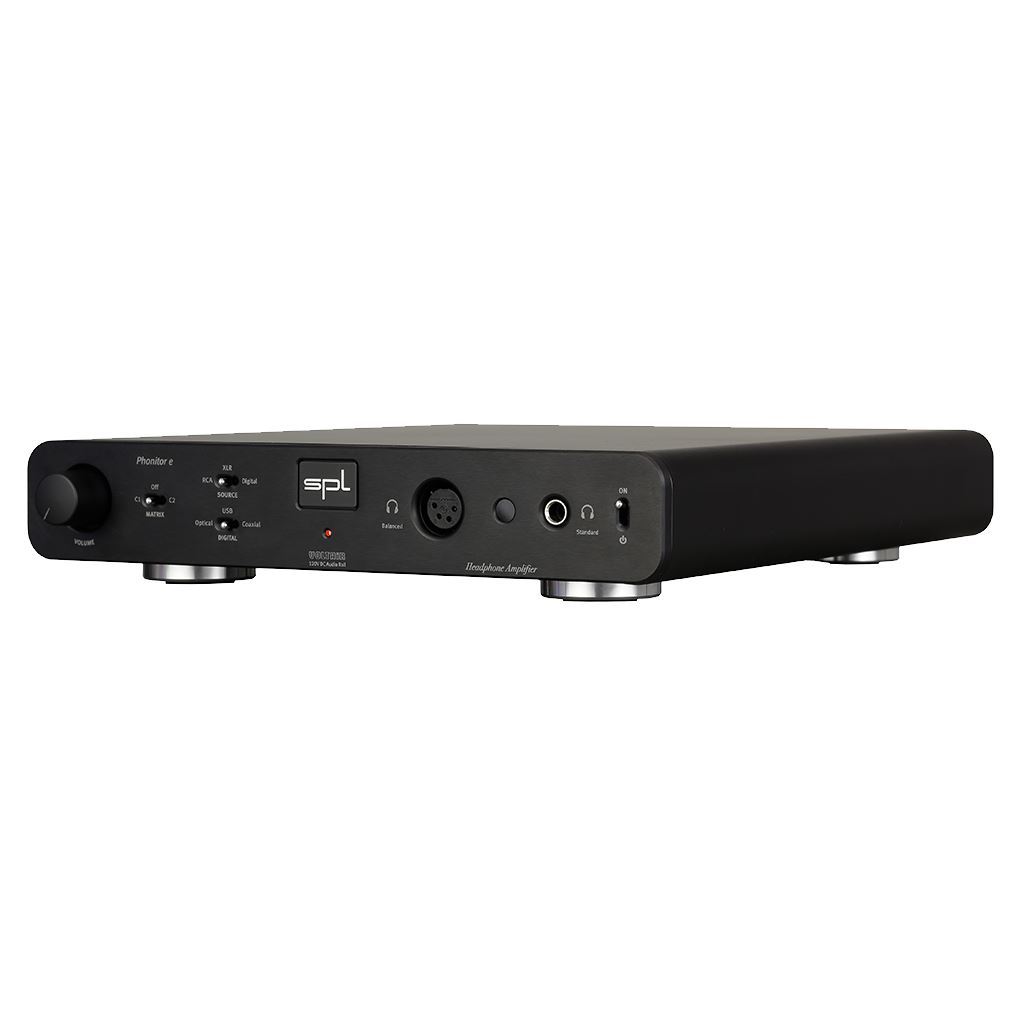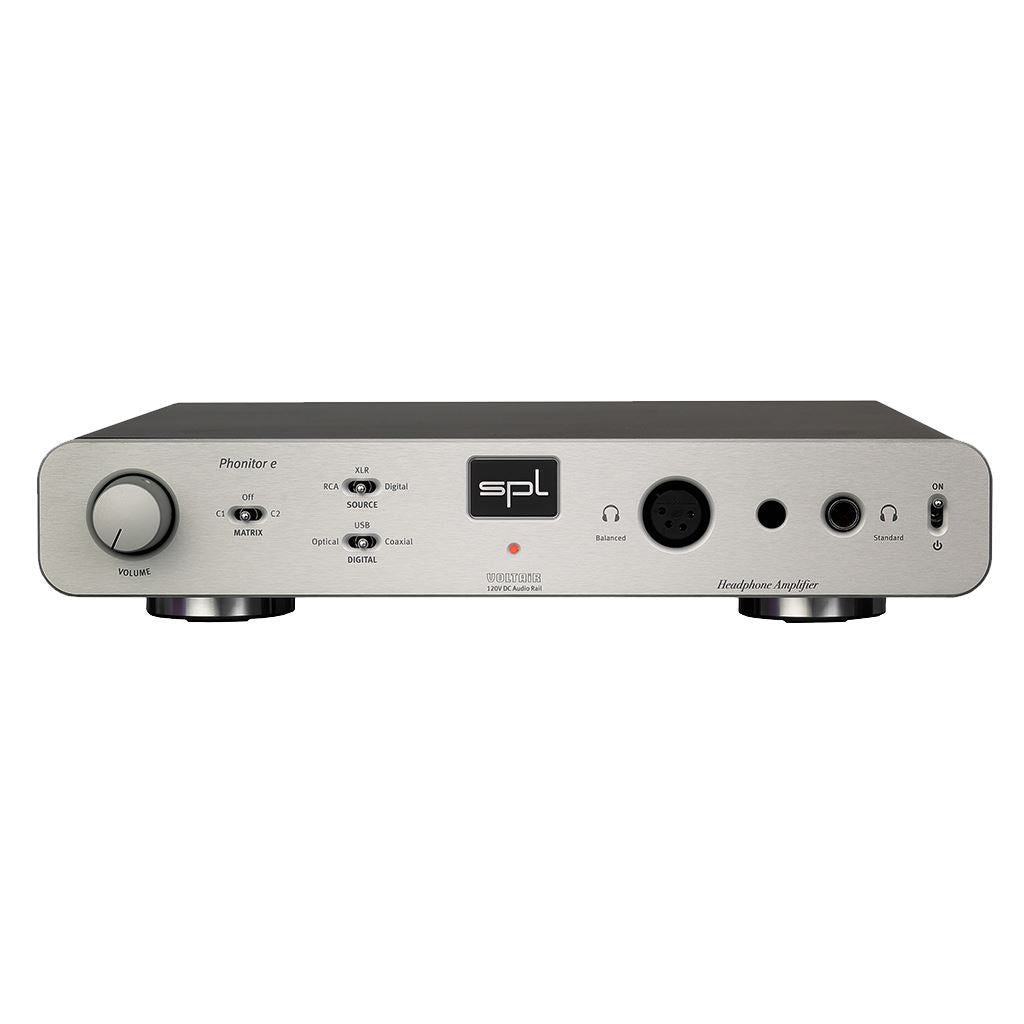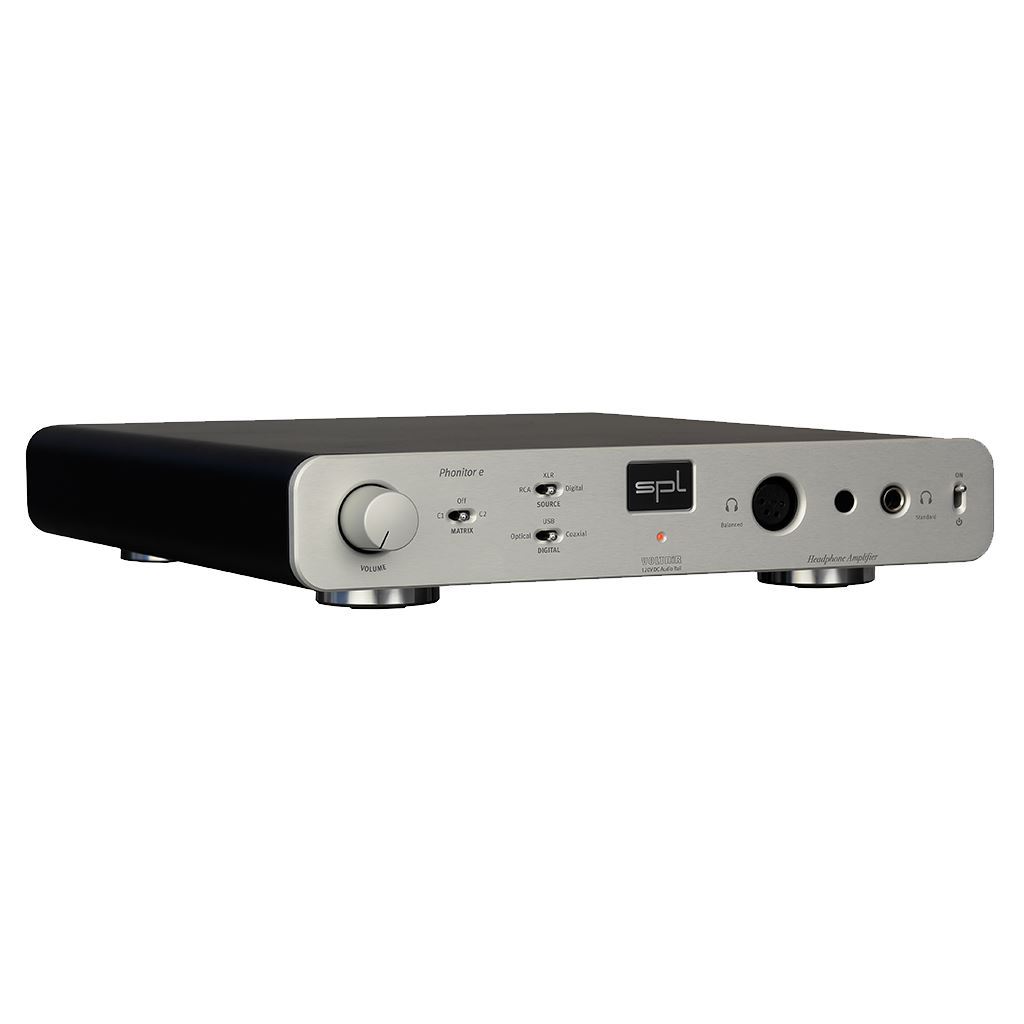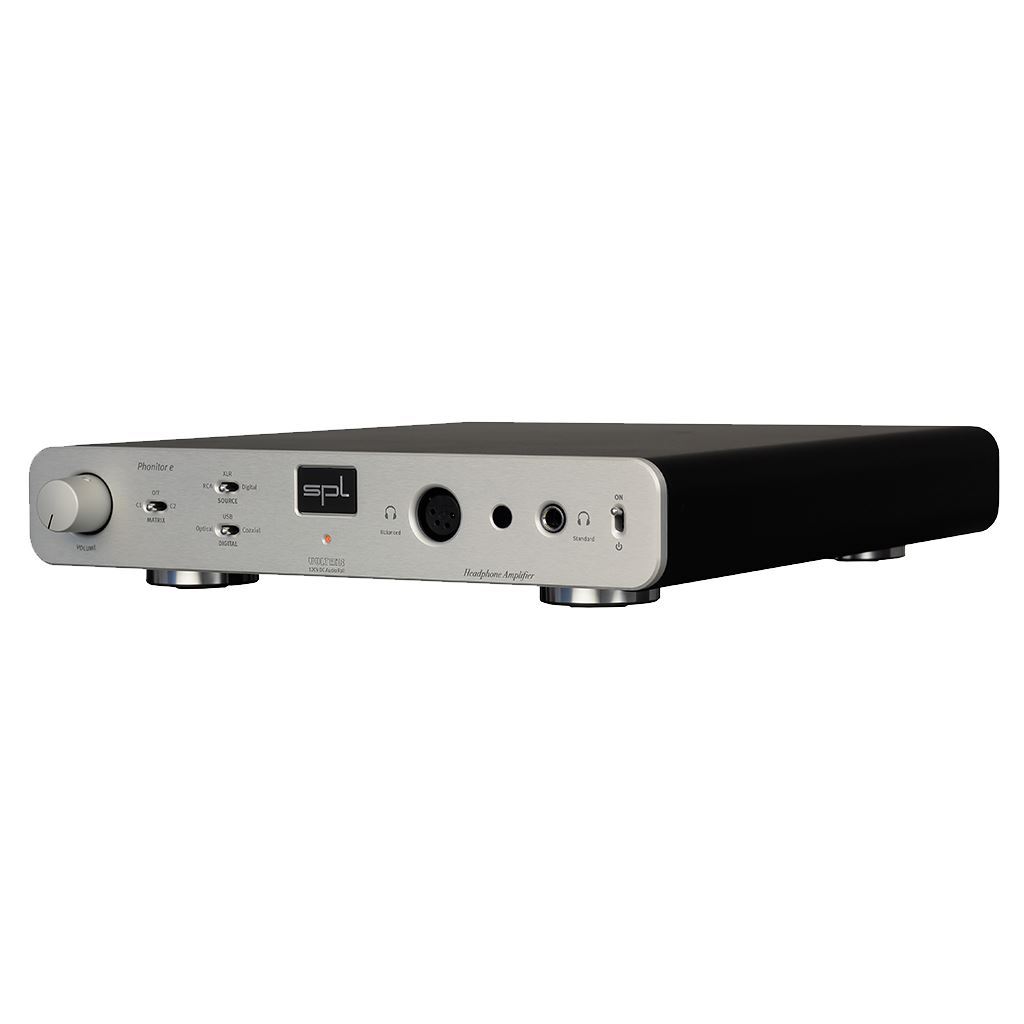 SPL Phonitor E Headphone Amp
---
The SPL Phonitor E is the ultimate headphone amplifier. It offers connections for headphone operated both balanced and unbalanced. With up to 3.7 W output power the Phonitor e delivers an impressive performance.
The technical basis of all Professional Fidelity units is the proprietary 120 V Rail Technology, which is also called VOLTAiR technology. The name makes reference to the unequalled high voltage of 120 V (+/-60 V DC) and the huge dynamic range of over 140 dB that goes with it.
The Phonitor e was designed for those who are looking for a straightforward, powerful and excellent sounding amplifier for their headphones. The feature set is – compared to its bigger brother, the Phonitor x – reduced to the essentials.
*Headphones.com is very pleased to announce that you have even more options to pay for your SPL Phonitor E Headphone amplifier! Now when you hit the Pay with Crypto button, you have the option to pay with cryptocurrencies like NANO, Bitcoin, Litecoin, Ethereum and more! We are very excited to able to give you these options now and for the future!*