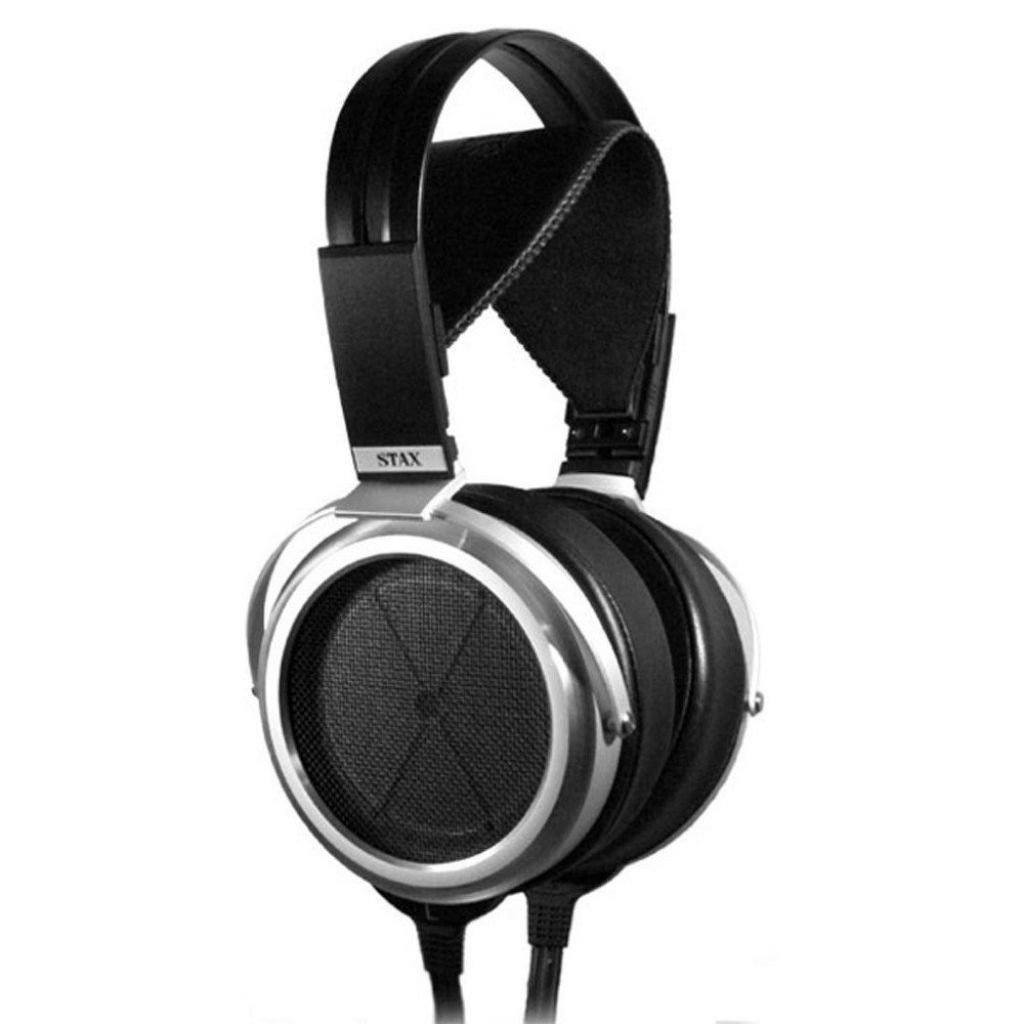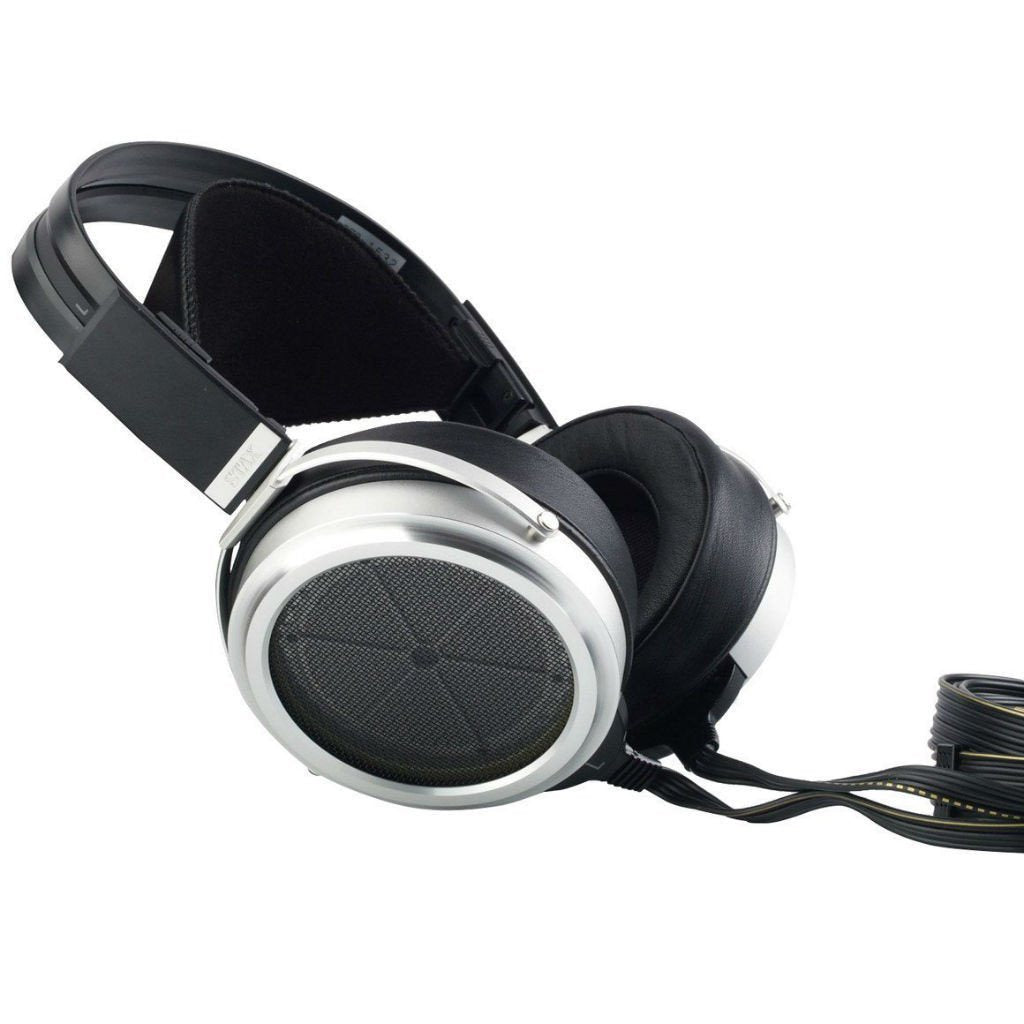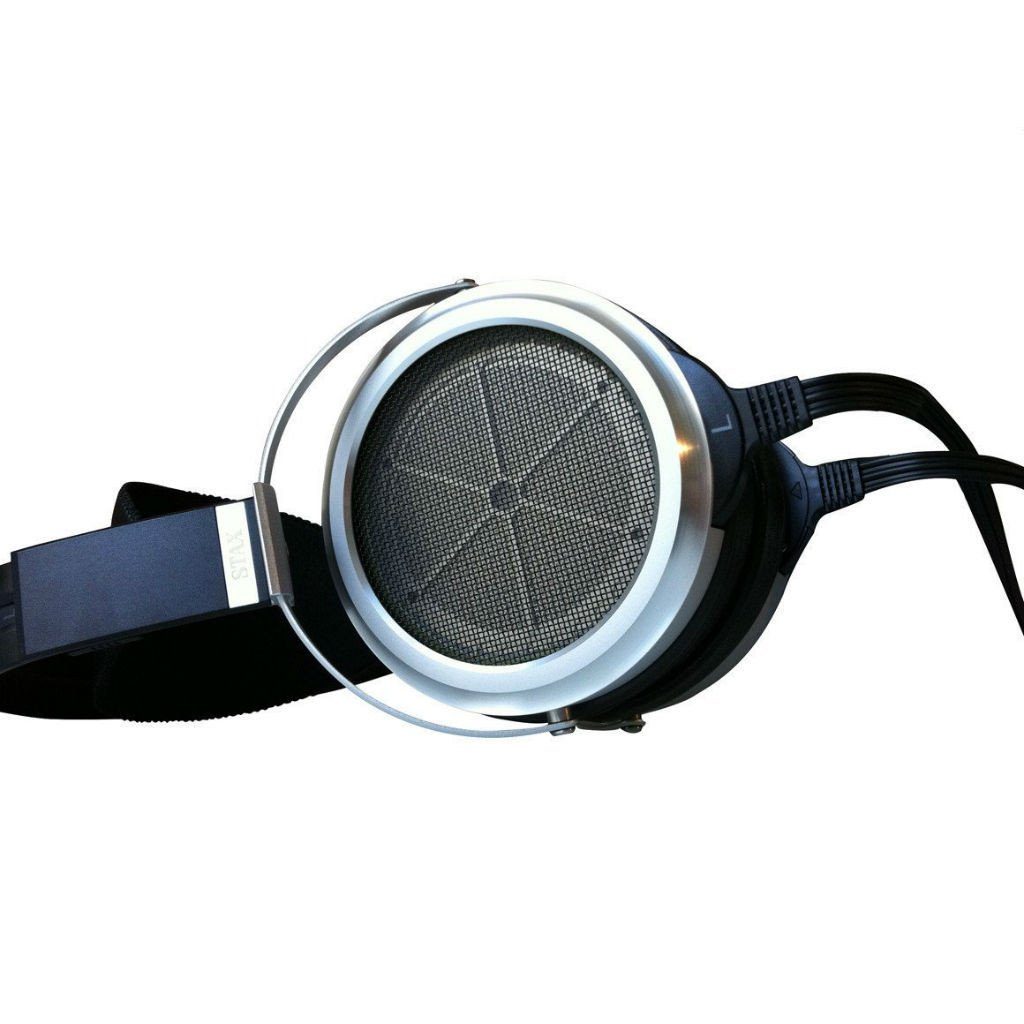 STAX SR-009
---
Description
The STAX SR-009 Open Back Headphones feature a newly developed Diaphragm with Super Engineering Plastics, Electrodes with Multi Layer Electrodes (MLER), Light Weight Aluminum Enclosure, Hand-Crafted Lamb Leather Earpads and 10-Click Slider Headband.

STAX Japan had a special public listening event and reports are as follows

The tonal balance is different from the Omega 2 series, the SR-009 is tonally neutral! Very present top end without etch-sound, tight bottom, fast, quick sound and dynamics are improved! Overall... people were very impressed! 
Diaphragm
Newly developed sound element has been adopted in the STAX SR-009 Open Back Headphones. This new High Polymer Ultra-Thin Film Material is called Super Engineering Plastics. Super Engineering Plastics is a reinforced and much thinner material than conventional engineered plastics which is used for the diaphragm of the sound element. This and other superior materials have been selected which result in a vast dynamic range, excellent tone quality and frequency characteristics from low to super-high! 
Electrodes
New electrodes called MLER (Multi Layer ElectRodes) have been developed, using ultra-precision photo etch and high tech heat diffusion, to realize the plane drive of the whole film diaphragm surface. While infinite thinness and flatness are required for the fixed electrodes, they simultaneously need to have other characteristics such as low resonance, high transmissivity of sound wave, and so on. These entirely new electrodes have been completed through the unification of metal plates processed with ultra-procision phtograph etching using the high technology of heat diffusion combination on the atomic level. 
Enclosure
Precision Machined Light-Weight Aluminum is used to help realize high-quality sound and rigidity. 
Cable
Silver plated, High Purity Copper Wire 99.9999% (Audiophile Grade) 
Earpad
Newly designed, Hand-Crafted Lamb Leather is used for the earpads for hours of comfort. 
Headband
Newly designed 10-click slider mechanism for optimal wear and comfort. (Also used on the STAX SR-507 Lambda Open Back Headphones)
Specs
| | |
| --- | --- |
| Type | Push-pull electrostatic circular sound element, open-air type enclosure |
| Frequency Response | 5-42,000Hz |
| Capacitance | 110pF (including cable) |
| Impedance | 145kohm (including cable at 10kHz) |
| Sound pressure sensitivity | 101dB / input 100Vr.m.s / 1kHz |
| Max sound pressure level | 118dB / 400Hz |
| Bias voltage | 580V DC |
| Earpad | Genuine leather (Lamb) |
| Cable | Silver-plated 6N (99.99999%) OFC low-capacity wide cable 2.5m |
| Weight | 596g, (454g without cable) |
Stax items fall under the special order category and are non-cancellable and non-returnable.