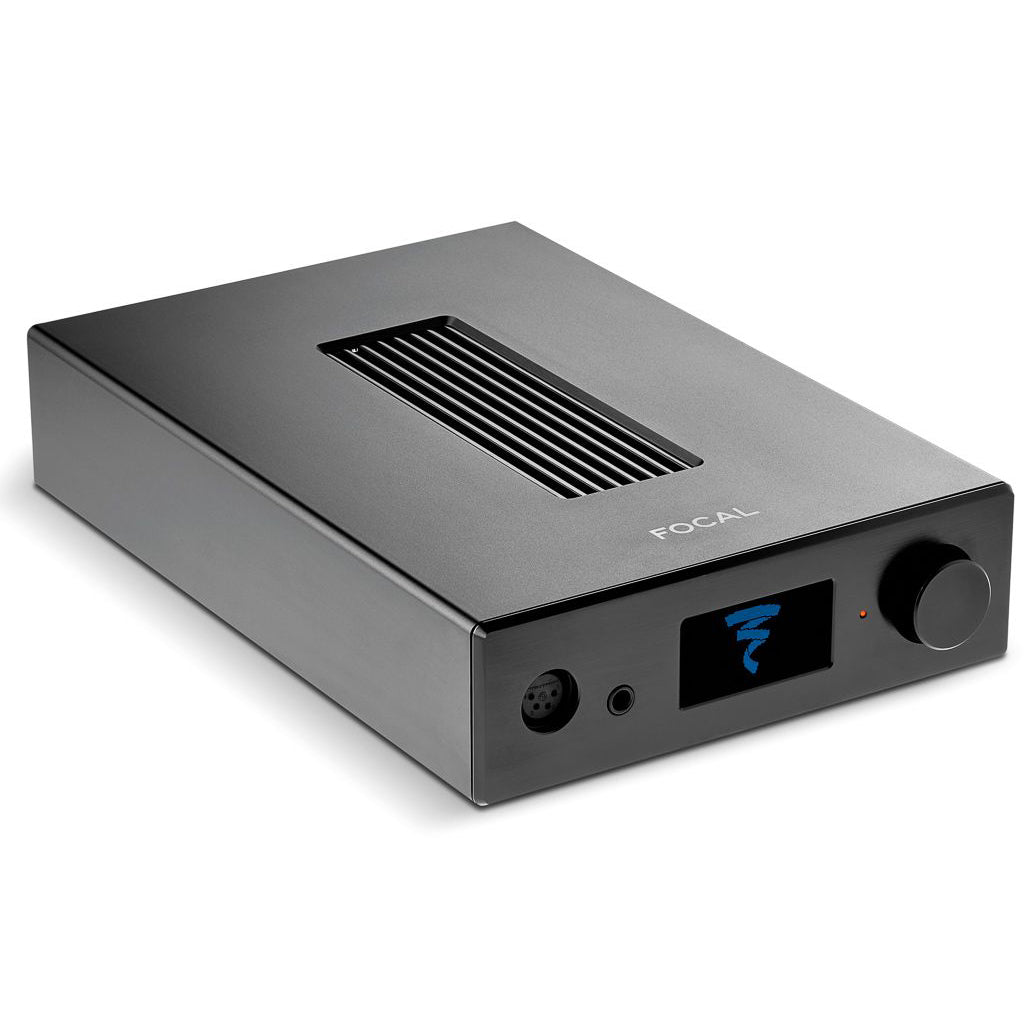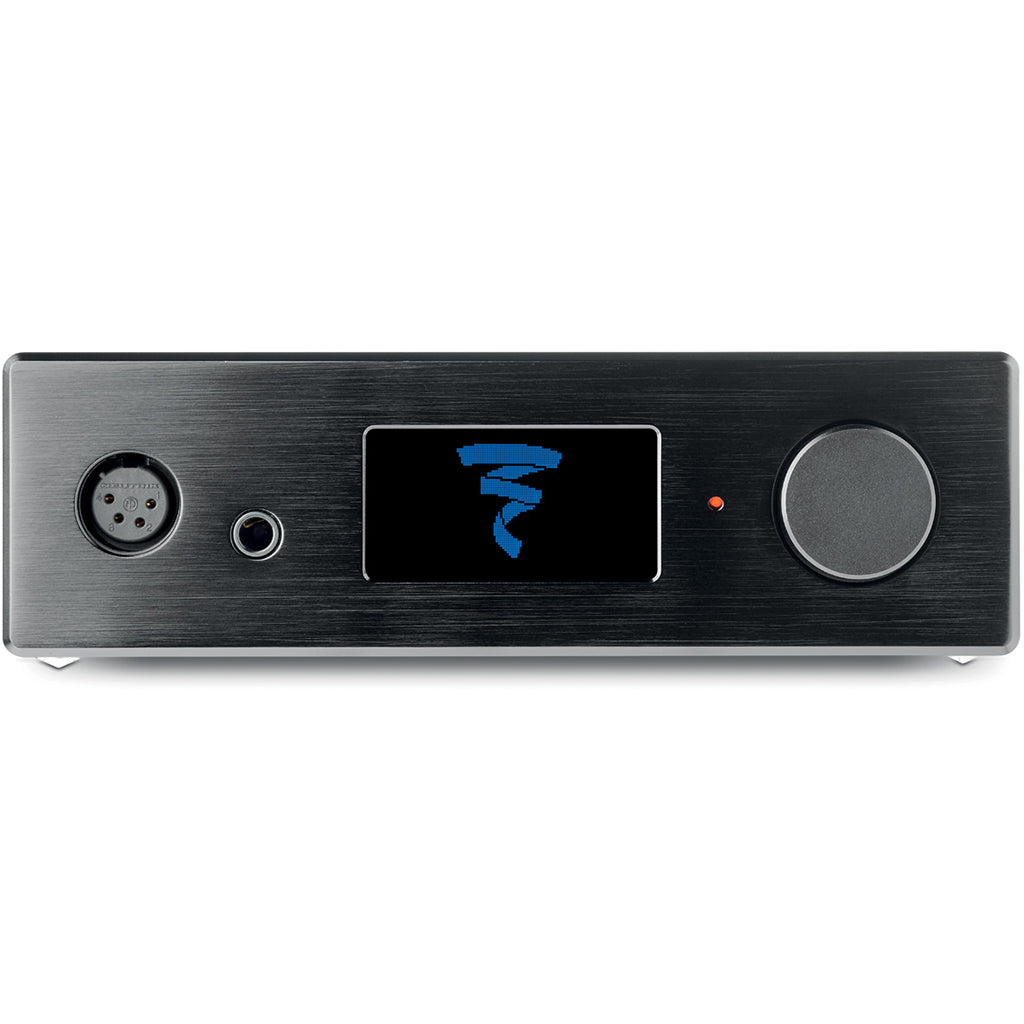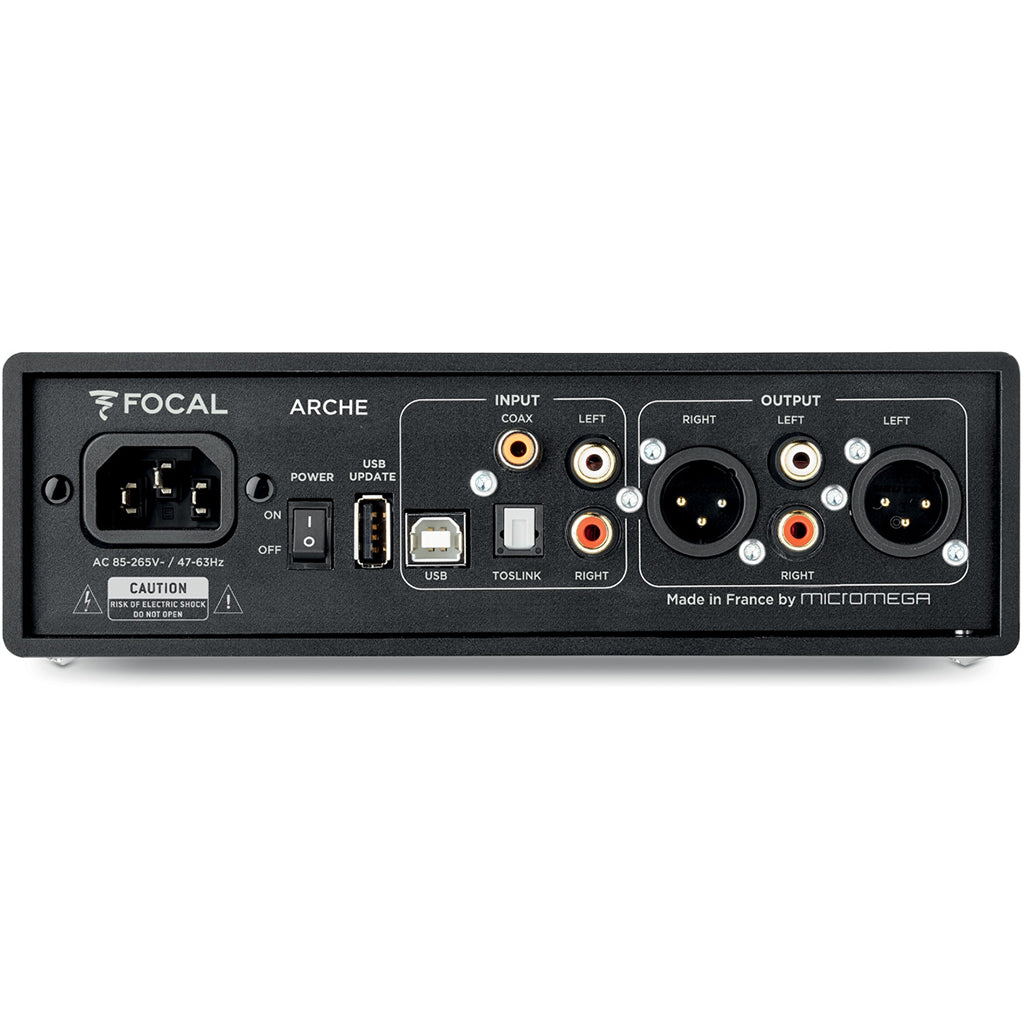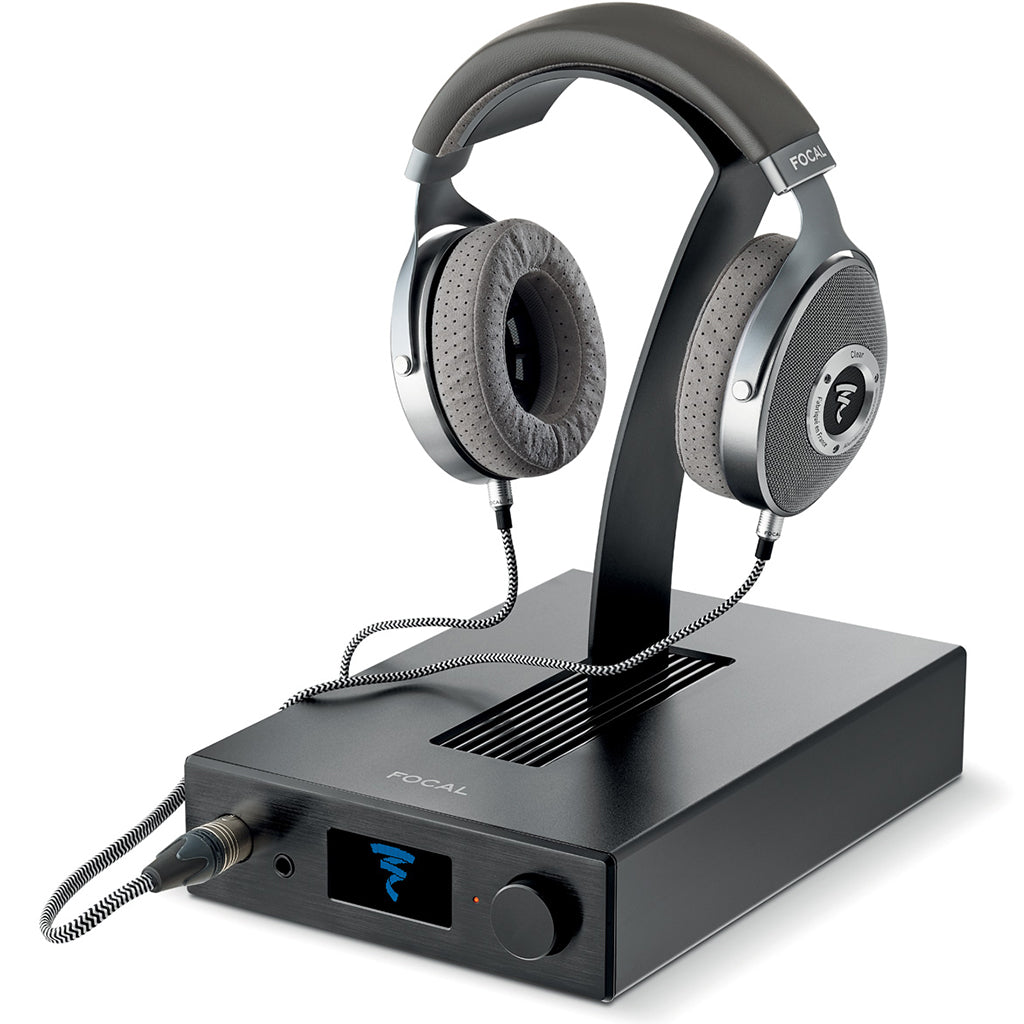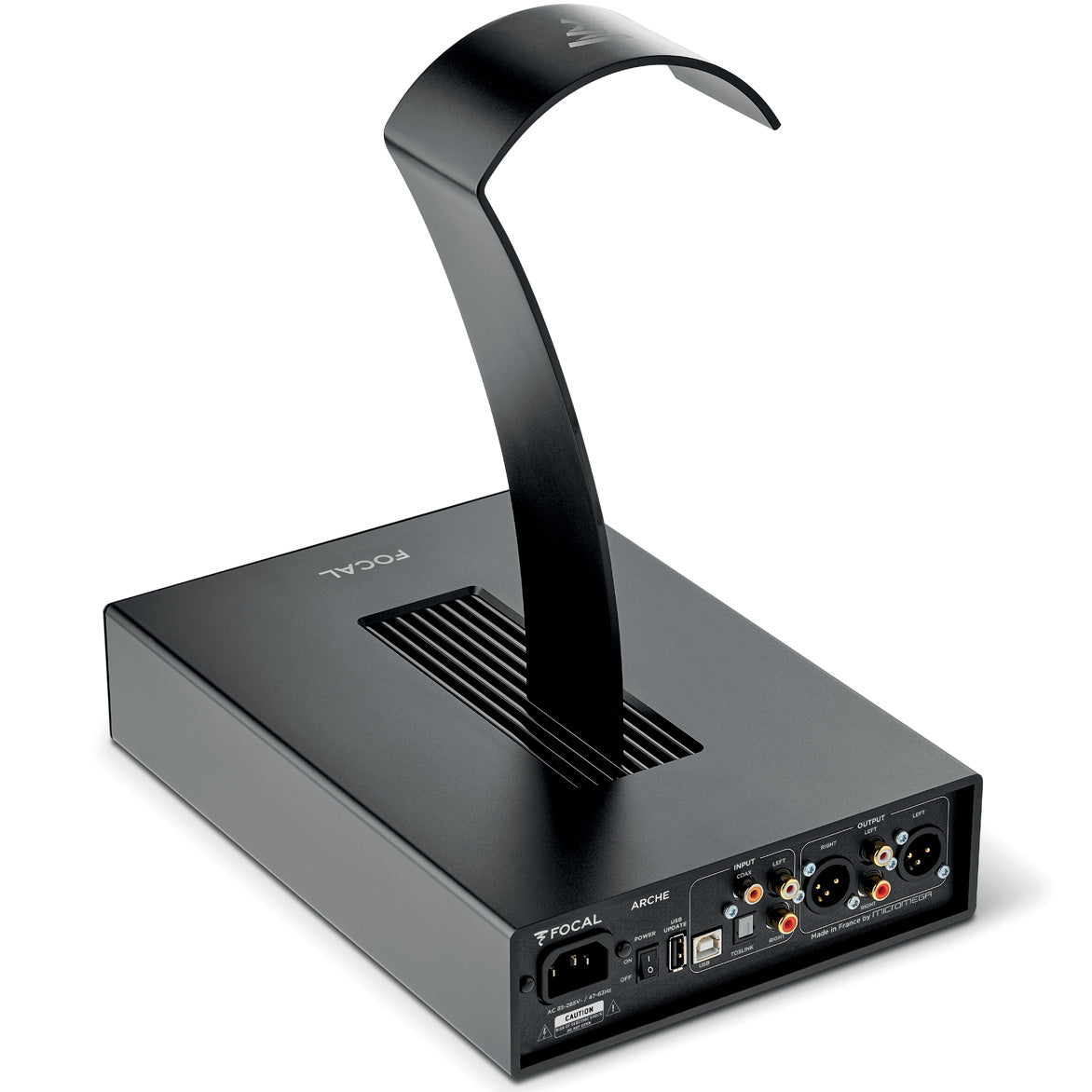 Focal Arche Headphone Amplifier and DAC
---
The all-new Focal Arche is a Reference Headphone Amplifier/DAC that Operates in Pure Class A, Features Dual-Mono Construction and Two DACs, Plays DSD256 and 32-Bit/384kHz PCM: and the ability to drive any headphone with ease.
An all-in-one solution engineered to serve as a reference-grade bridge between your high-resolution digital sources and headphones, the Focal Arche DAC/amplifier increases the performance of any 'phones to staggering degrees and can even drive a home system. Tailor-made for Focal Utopia, Stellia, Clear, Elear, and Elegia headphones via a series of built-in acoustic presets dialed into those models, Arche also looks to the future while serving the present. To wit: It can be updated as technology changes and new 'phones arrive via new firmware downloaded by way of a USB stick that slips into its back-panel port. If you want to hear the critical detail, nuances, body, bloom, character, and tonality contained within your music – and intimately experience it via headphones – Arche stands at the ready.
Featuring dual-mono construction that reduces crosstalk to infinitesimal values and two state-of-the-art AK 4490 DAC converters – one for the right channel, the other for the left – with their own dedicated regulated power supply, Arche plays DSD256 and 32-bit/384kHz PCM in all their glory. The two amplification channels also enjoy a dedicated power supply, and each amplifier operates at pure class A – independent of the impedance of your headphones. The immediate upshot: Arche drives any 'phone on the planet and delivers extremely high impedance levels. In addition to low distortion, the French-crafted component also works wonders with transients.
If absorbing audiophile sonics and unrelenting power weren't enough, Arche also let you select from two amplifier types by way of a multifunctional front-panel rotary potentiometer. The first, a pure current amplifier, supplies a 0.1-ohm output impedance for mammoth dynamics. The second, a hybrid integrated amplifier that takes advanced of a higher output impedance, gives slight preference to bass, midrange, and extreme treble. No matter which you choose, you're guaranteed to get the amplification and tonal balance you desire.
Befitting an amplifier of such prestige, Arche even comes equipped with a solid aluminum headphone mount for quick, accessible storage and space-saving convenience. A rear panel with an analog input, three digital inputs (USB, Toslink, coaxial), XLR balanced output, and two RCA outputs attest to the premium connectivity – and ability to serve as a main-system DAC. And thanks to the presence of a .25-inch unbalanced stereo jack output and a balanced four-point XLR, you can connect up to two pairs of 'phones at once.